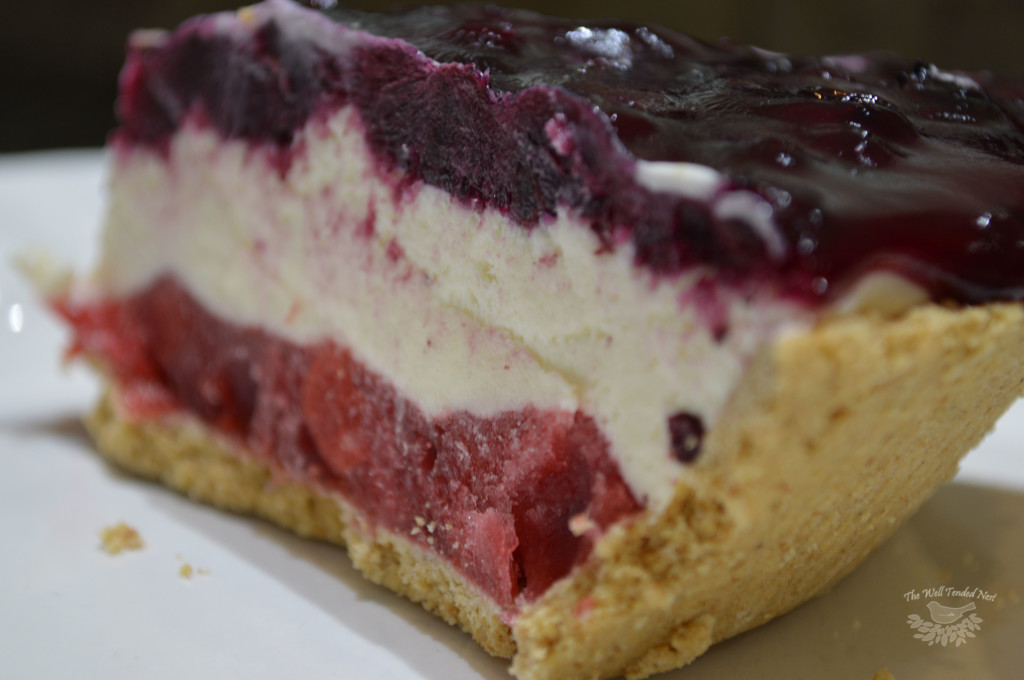 This easy All American Cheesecake Pie is perfect for Memorial Day, Veteran's Day, or July 4th Celebrations…really it's yummy for any day of the week!  Your friends and family will love it!
The ingredients:
1  8oz block of cream cheese, softened
1  can of sweetened condensed milk
1/4-1/2 cup fresh lemon juice* (to taste)
1  xl deep dish graham cracker pie crust
1  20oz can of cherry pie filling
1  20oz can of blueberry pie filling
Here's what you do:
Pour the cherry pie filling into the graham cracker pie crust and spread until it covers the bottom of the crust.  Place in freezer until completely frozen (about 1 hour).  Once it's completely frozen proceed to the next step.
Using a mixer, or Kitchenaid, blend the cream cheese, condensed milk, and lemon juice (start with 1/4 cup and add more to taste) until smooth.  Pour this mixture over the frozen cherry pie filling making sure to cover it completely.  Use all of the cream cheese filling if needed but make sure you leave room for the blueberry filling.
After you have the cream cheese layer smoothed out, gently top with the blueberry layer.  After the pie has been assembled your ready for the freezer again.  I usually freeze overnight.  Take out of the freezer about 45 minutes before serving.  Enjoy!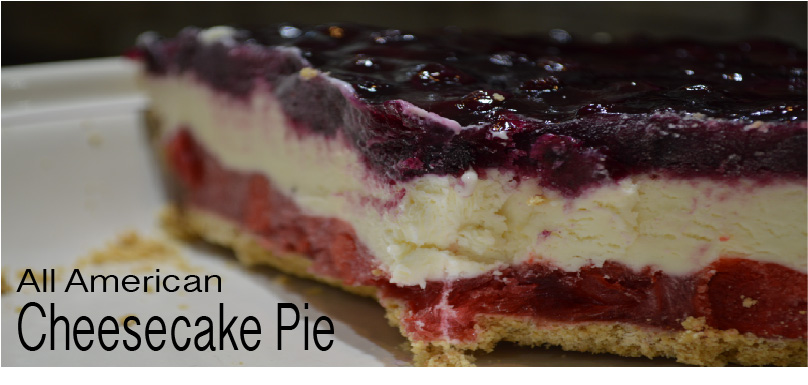 *lemon juice from the jar may be used but fresh will taste best