Quiche is such a versatile food.  It's great for breakfast, brunch or dinner.  And it is the perfect food to use up left-overs.  Some extra veggies on hand that need to be used?  A little meat left over?   Grate a bit too much cheese and not sure what to do with it?  Quiche is the answer, my friend! Don't tie yourself down to one quiche recipe.  This recipe takes into account that your taste, as well as your ingredients on hand, change.
Ingredients: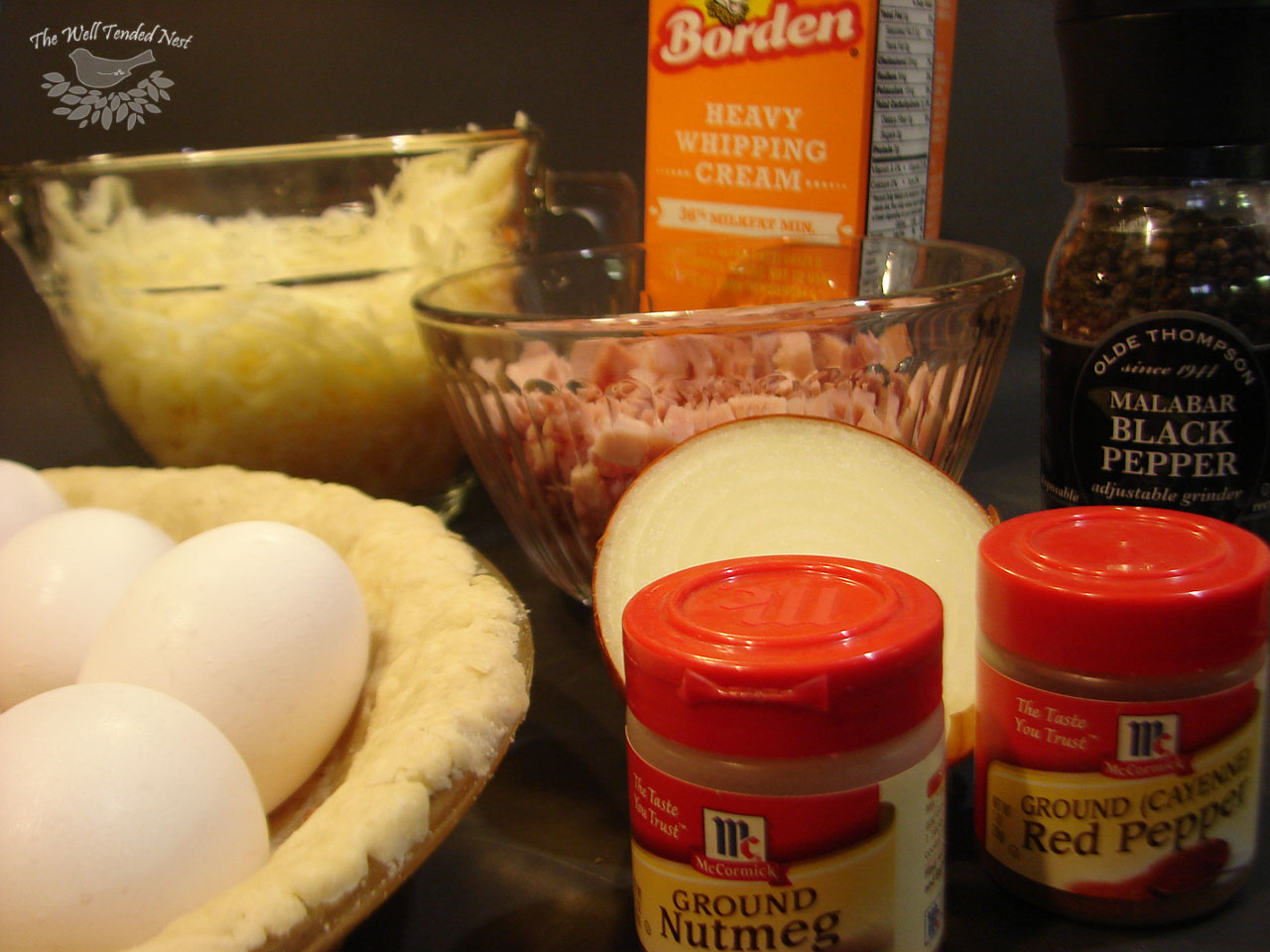 6 eggs
1 cup heavy cream
½ teaspoon salt
½ teaspoon nutmeg
¼ teaspoon red pepper
¼ teaspoon black pepper
8 ounces of meat (bacon, ham, shrimp or chicken) cooked and finely chopped
4 chopped green onions (or ½ cup diced yellow onion)
2 ½ cups shredded cheese (Cheddar, Swiss, Gruyere, Parmesan or any combination to equal 2 ½ cups)
½  cup diced vegetable (broccoli, peppers, sun-dried tomatoes, etc), optional
1 deep dish pie crust (I prefer to make a No Roll Pie Crust)
 Directions:
Preheat oven to 400.  Prick bottom of pie crust with a fork and then bake at 400 for 5 minutes.  Turn oven down to 350.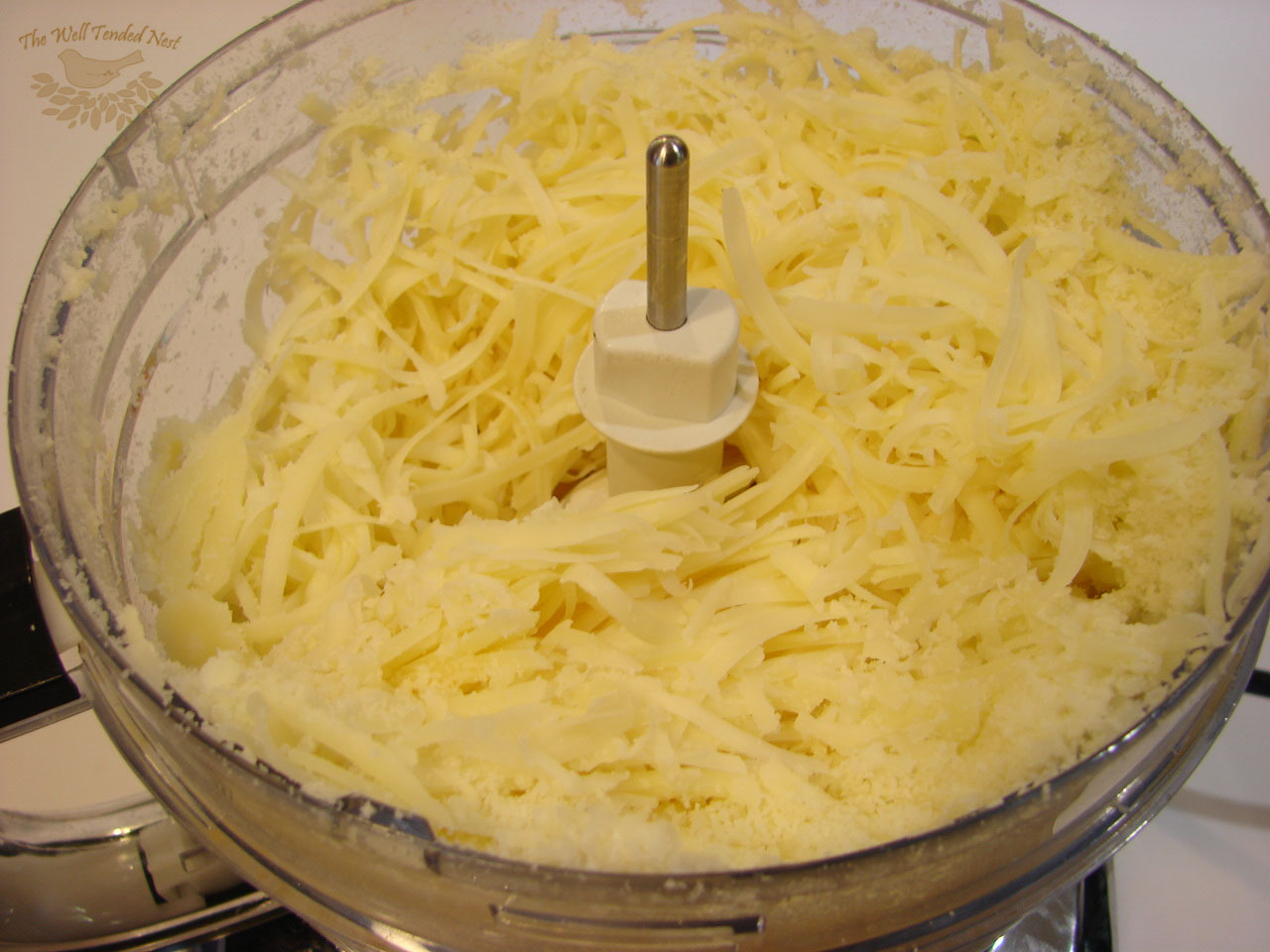 Shred cheese – whatever is your favorite combination.  I like to use Swiss & Gruyere.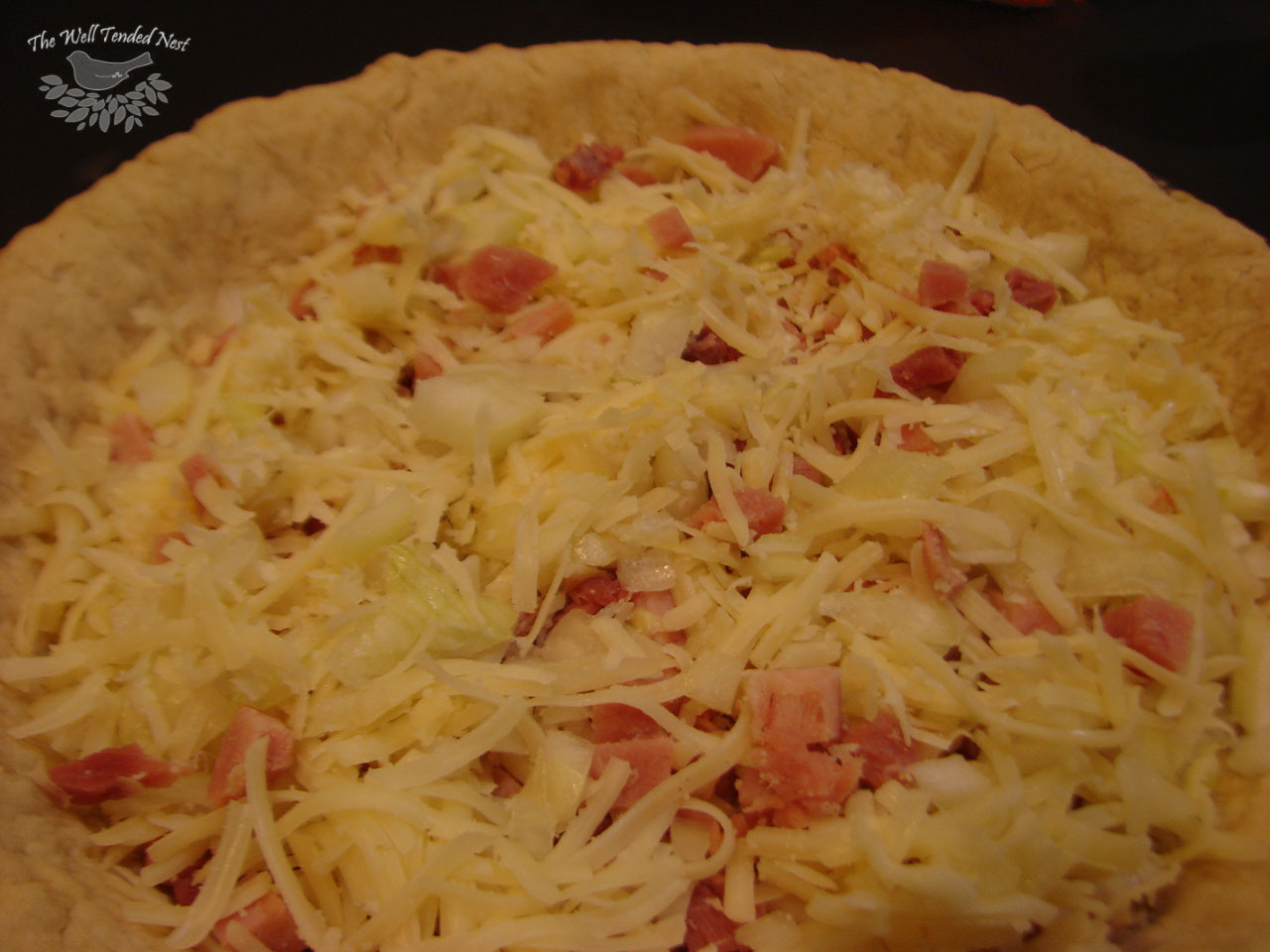 Layer meat, green onions, vegetable (optional) and 1 ½ cups of the cheese in bottom of pie crust.
Mix together eggs, cream, salt, nutmeg, and pepper.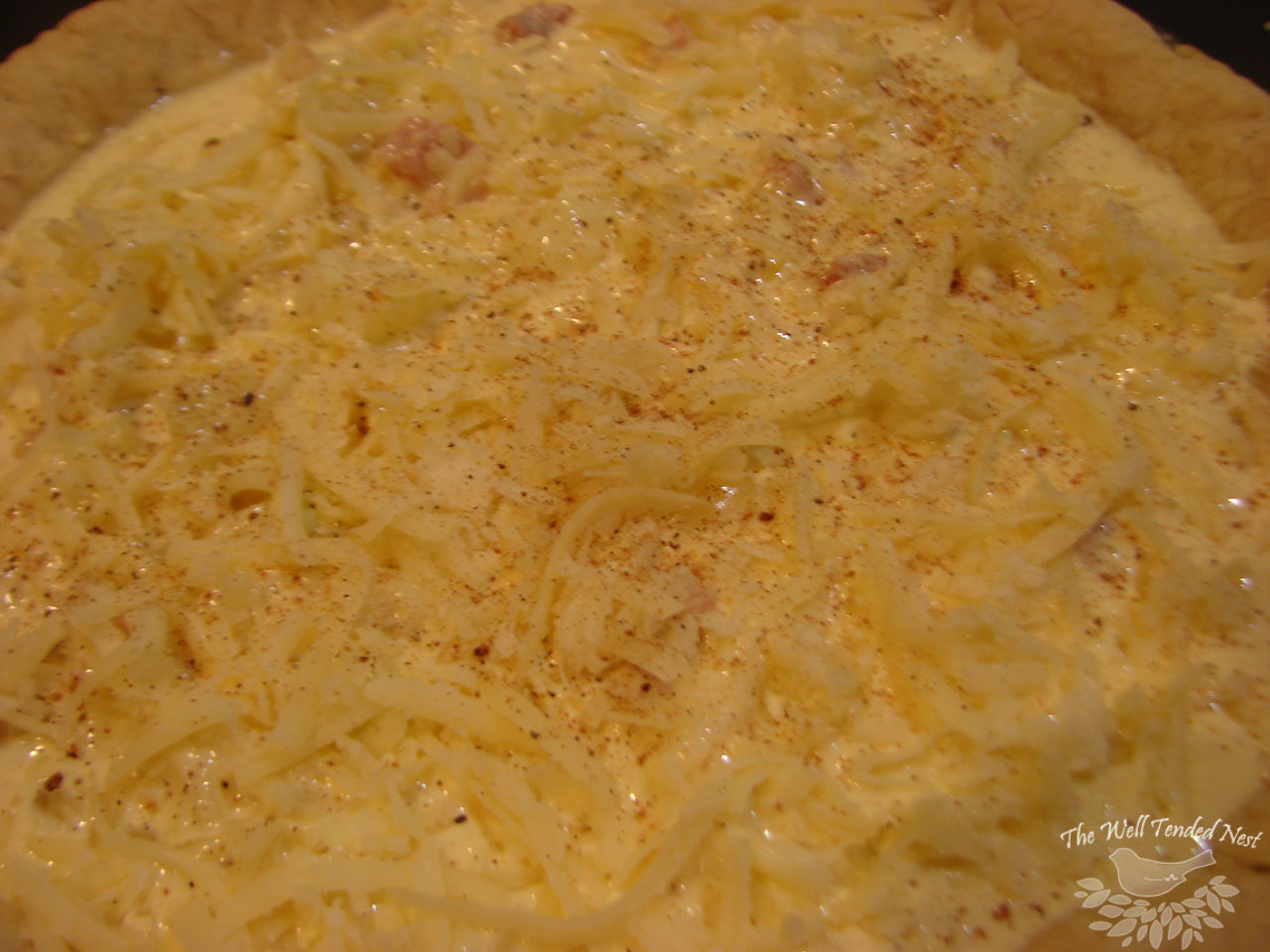 Pour over ingredients already in pie crust.  Cover with remaining cheese and sprinkle with nutmeg.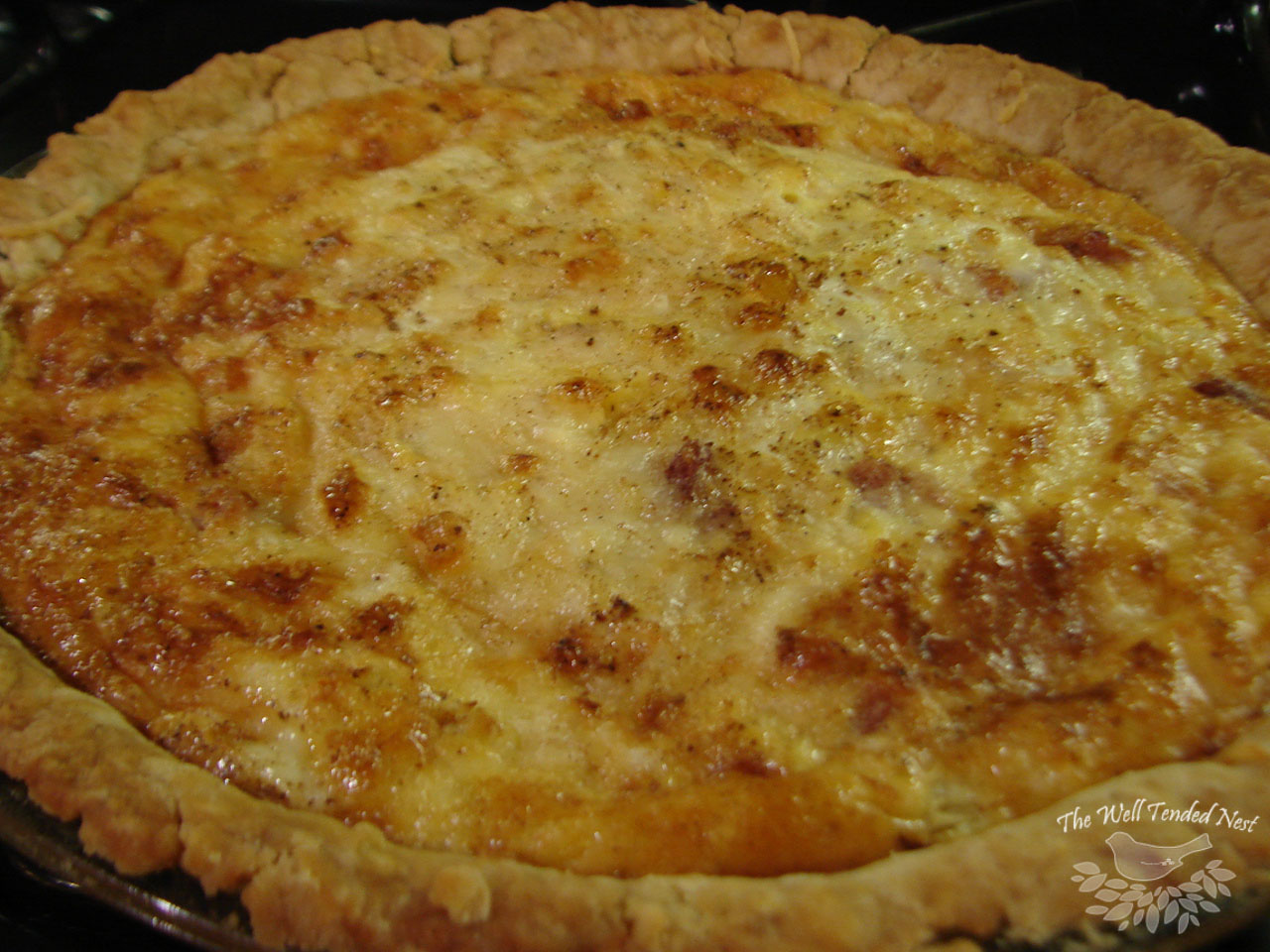 Bake at 350 for 35 minutes or until knife comes out clean. The quiche pictured above is ham & cheese.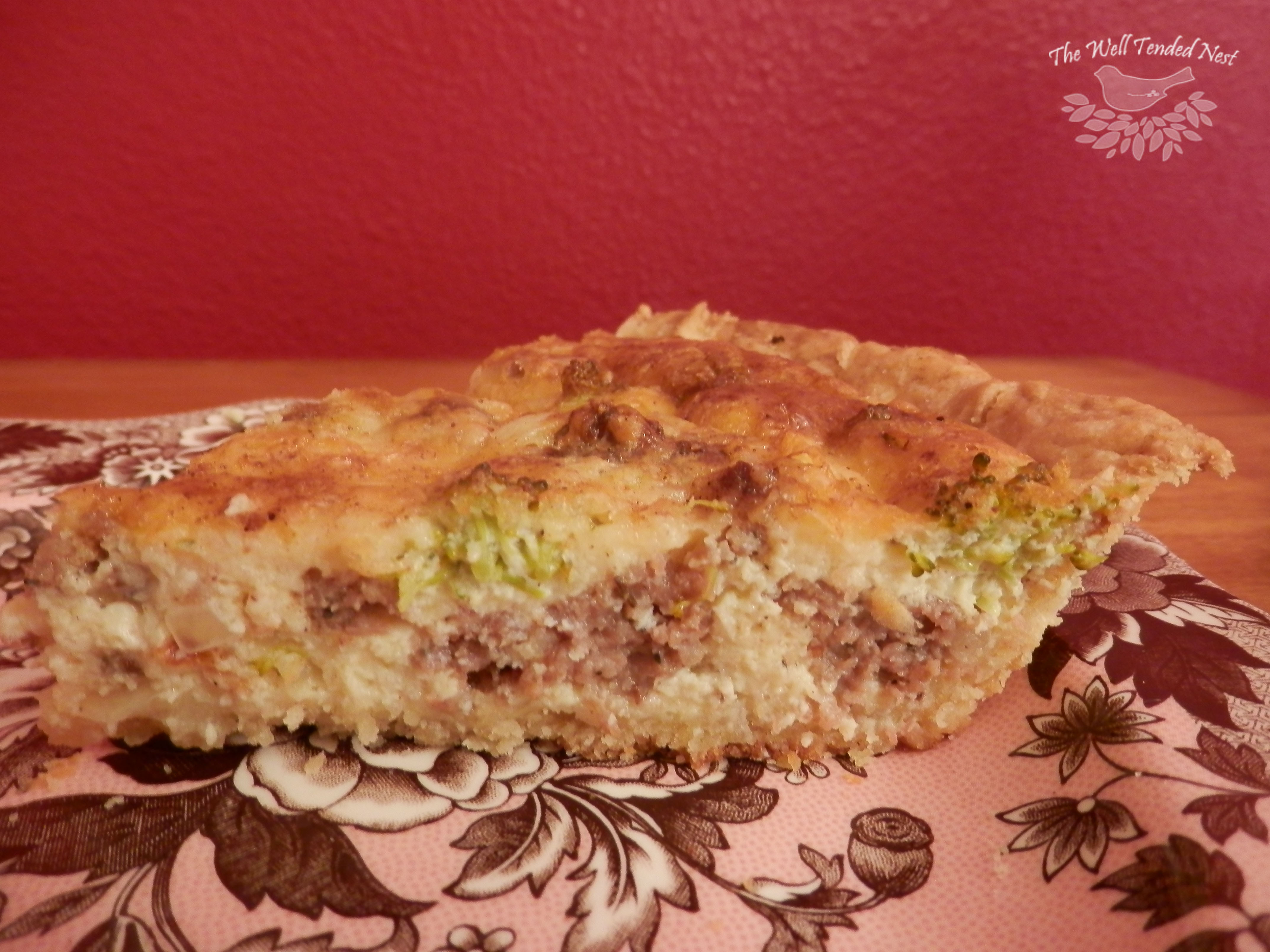 Let stand a few minutes before cutting.  This is a broccoli & sausage quiche – another great combination.
To make in advance, follow directions above, refrigerate and then reheat in 350 oven for 25-35 minutes.