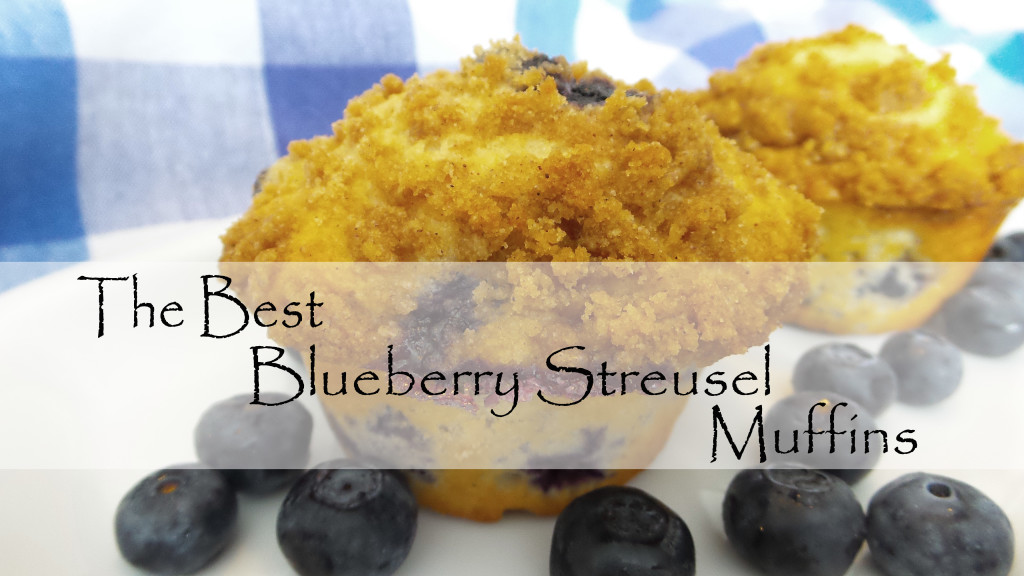 Nothing is better on a cold winter morning than a warm blueberry muffin fresh out of the oven.  This is one of my go-to recipes (for any time of year).  They just melt in your mouth – yum!  There is a free printable recipe at the bottom of the post.
MUFFINS:
¼ cup butter, softened
½ cup sugar
1 egg, beaten
2 1/3 cups all-purpose flour
4 teaspoons baking powder
½ teaspoon salt
1 cup milk
1 teaspoon vanilla
1 ½ cups fresh blueberries (can substitute frozen)
STREUSEL:
½ cup light brown sugar
1/3 cup all-purpose flour
½ teaspoon ground cinnamon
¼ cup butter
DIRECTIONS:
Preheat oven to 375 degrees F.  In mixing bowl cream together butter and sugar.  Add egg and mix well.   In separate bowl combine flour, baking powder and salt.  Add to the creamed mixture alternating with the milk.  Add vanilla.   Gently fold in blueberries.  Grease 12 muffin cups or use paper liners.  Fill three-fourths full with muffin batter.
In a small bowl combine brown sugar, flour and cinnamon.  Cut in butter until crumbly.  Sprinkle liberally over muffin batter.  Bake for 25-30 minutes or until browned.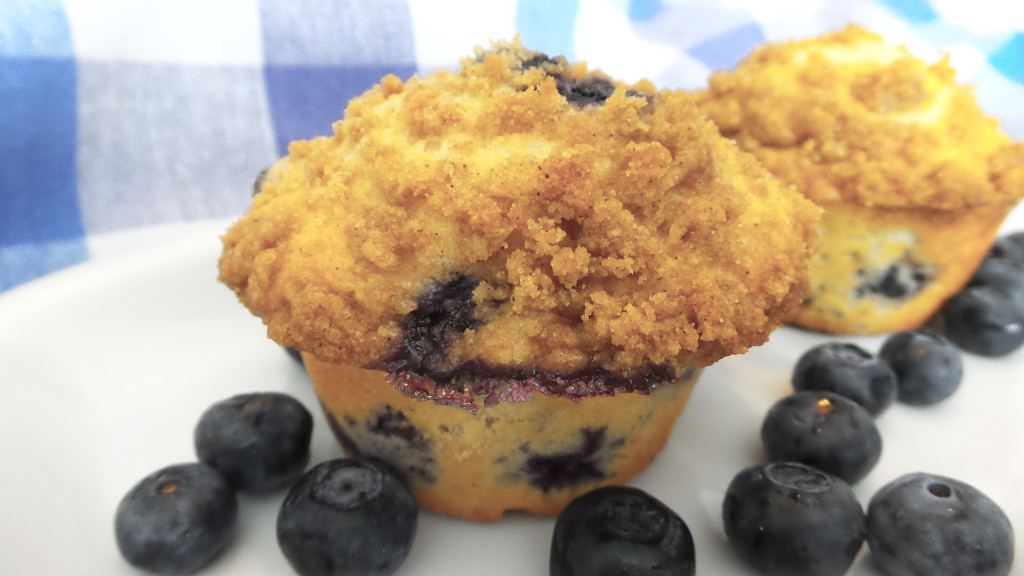 Enjoy!  
The Best Blueberry Streusel Muffins