Growing up, butter mints were my favorite candy.  My grandparents and Aunts used to keep stashes of them in their homes and during short breaks from 'freeze-tag' or 'hide-and-go-seek' us nieces, nephews, and grandkids would steal handfuls.  To me they sing spring-time, Easter, sunshine, and fun.  There's no doubt they're delicious but who knew they were so darn easy to make?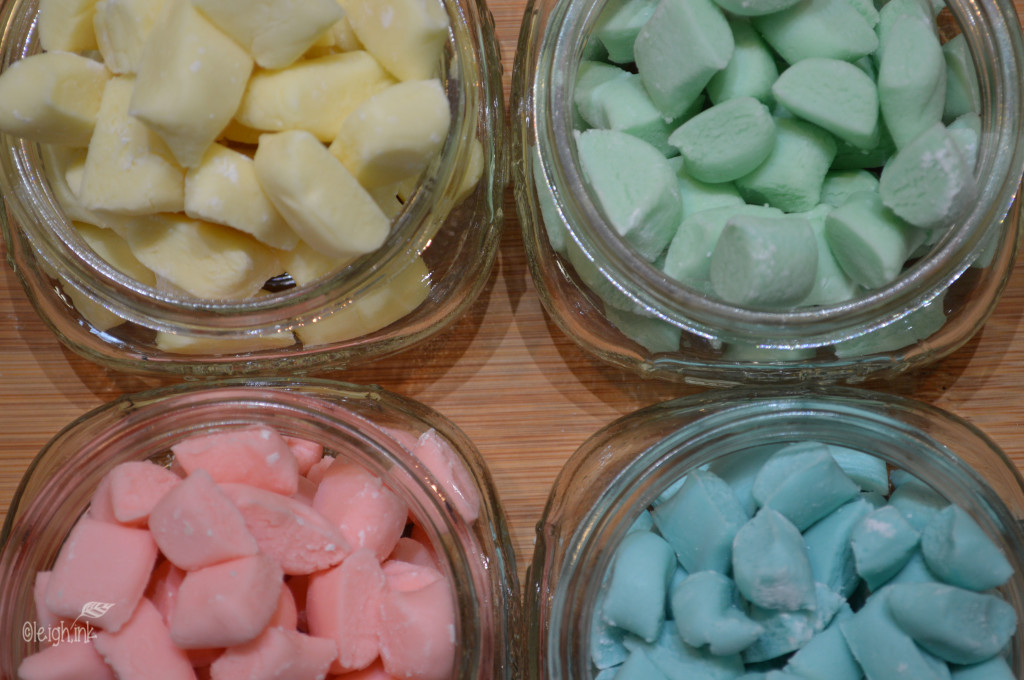 Here's the ingredients:
1/2 cup salted butter, softened
1/2  cup condensed milk
2 lb 10x powdered sugar
1/4 teaspoon salt
1/2 teaspoon* peppermint extract
food coloring
Here's what you do:
Using a mixer or Kitchenaid, cream together the butter and milk.  In a separate bowl sift together the 1lb of the sugar and salt.  Slowly add this sugar and salt to the butter and milk. Add the peppermint extract.  If it's not minty enough add a tad bit more but be careful.  This stuff will catch up to you and if you put too much you've ruined your dough.  At this point your dough should be creamy.  You want a crumble'ish dough so add a little bit more sugar a 1/4 cup at a time just until your dough starts to stick together.  Each time you add sugar let it mix a little bit then stop the mixer and pinch the dough together with your fingers.  You want a dough that sticks together well, that is smooth, but that doesn't stick to your fingers.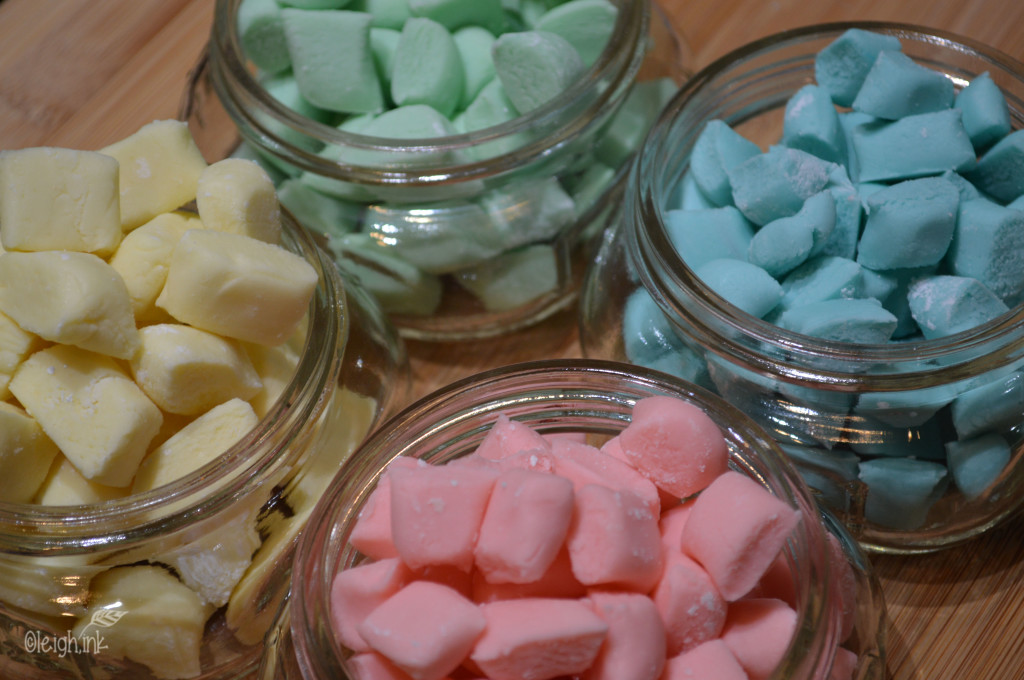 Once you reach the perfect consistency remove and divide into the number of colors you want.  If you want to make four mint colors then quarter your dough.  Place the dough you want to color, for example, green, back into the mixer with a drop of green food coloring.  Mix, adding more green food coloring until the desired color is achieved.  Remove the dough from the mixer.  To make these bit-sized mints I rolled the dough into a long tube and cut into bites.  Chilling the dough will help with slicing.
Repeat with different colors as desired being careful to clean the mixing bowl and utensils completely of any previously used food coloring in-between use.
A printable copy of the recipe:  Butter Mints Recipe