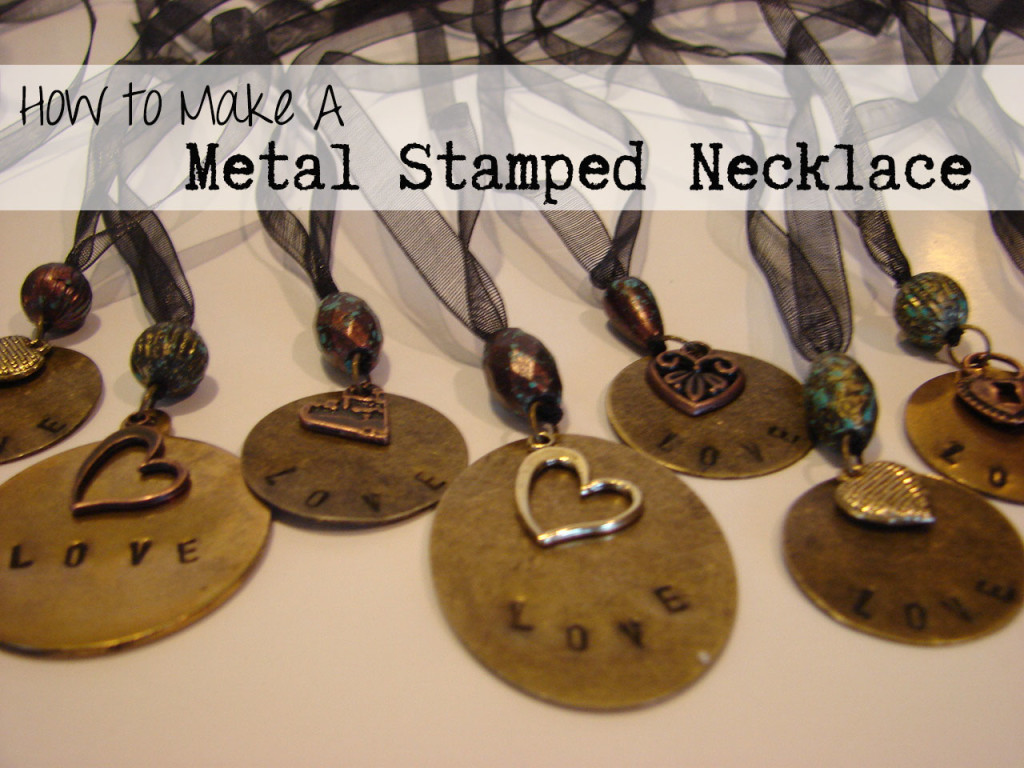 As we were preparing for our annual Volunteer Appreciation Luncheon for my husband's unit, I was trying to come up with a gift worthy of these amazing women.  What could we give to show them how much we appreciate all they do for the military families they serve?  Since they give from their hearts, I thought that a simple "Love" necklace with a heart charm seemed appropriate.
I'm pretty happy with how they turned out.  If you would like to make one yourself, follow these simple instructions.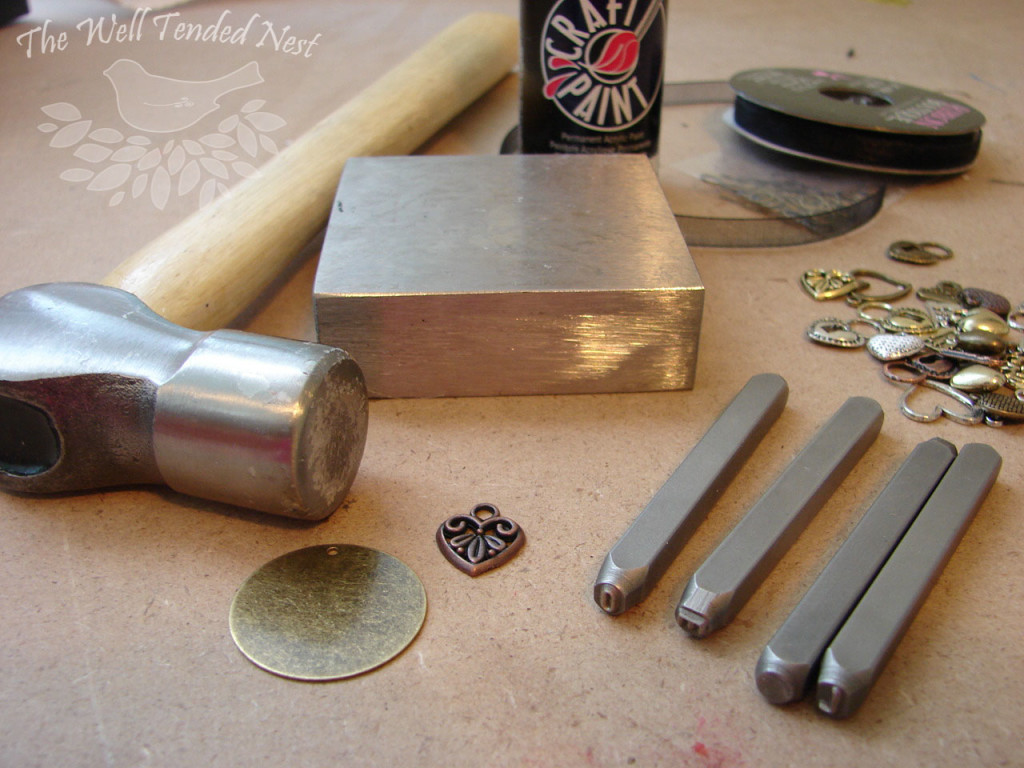 First you will need:
– A metal alphabet stamp set
– A metal block
– A hammer
– A brass disc to stamp on (with a hole pre-drilled)
– A heart charm
– A jump ring
– Black acrylic paint
– A rag
– Ribbon (I used 1/8″)
– A bead with the hole wide enough for ribbon to fit through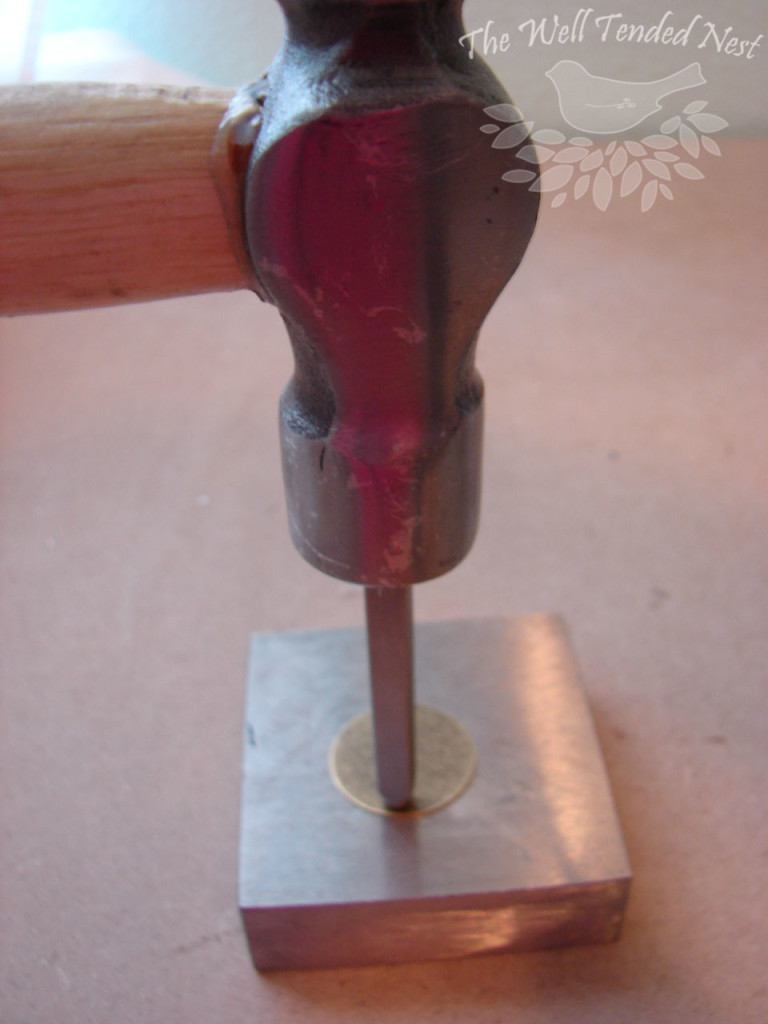 Place your brass disc on the metal block, line up the center letter of your word under the hole and hammer until you have a nice indentation in the brass.  Continue hammering your letters, working from the middle outwards.  The hammering is pretty loud.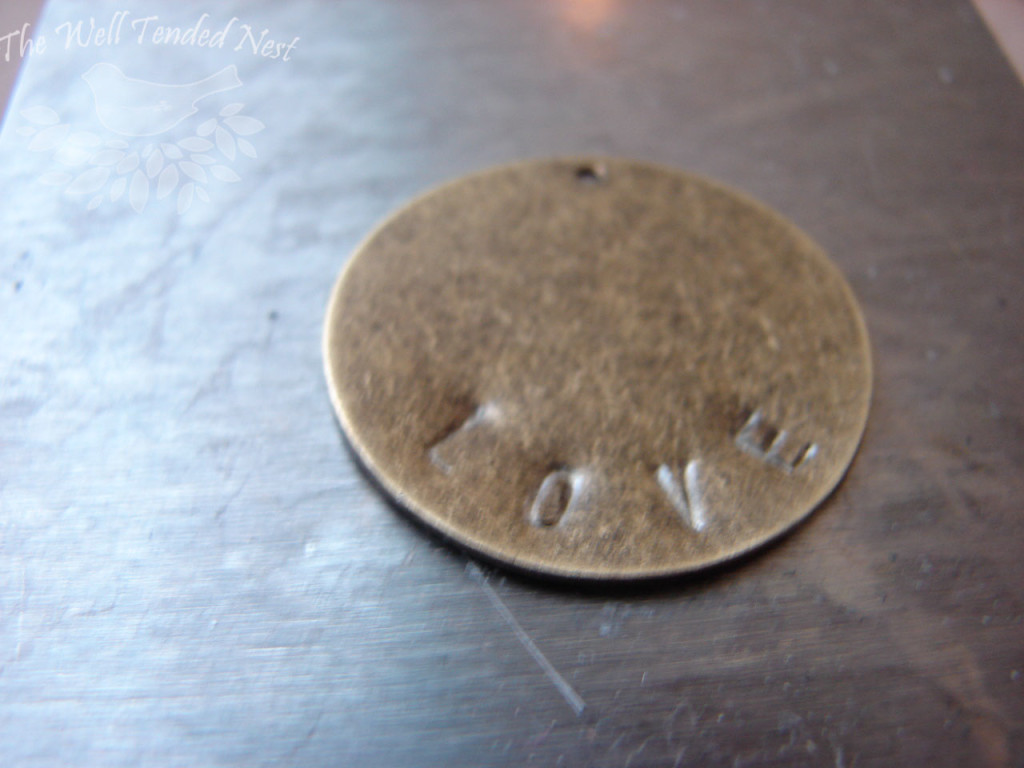 This is a rustic look, so if your letters aren't perfectly spaced or centered, don't worry about it.  As you can see from the picture above, the letters have a nice indentation but don't show up real well and the disc is curling up.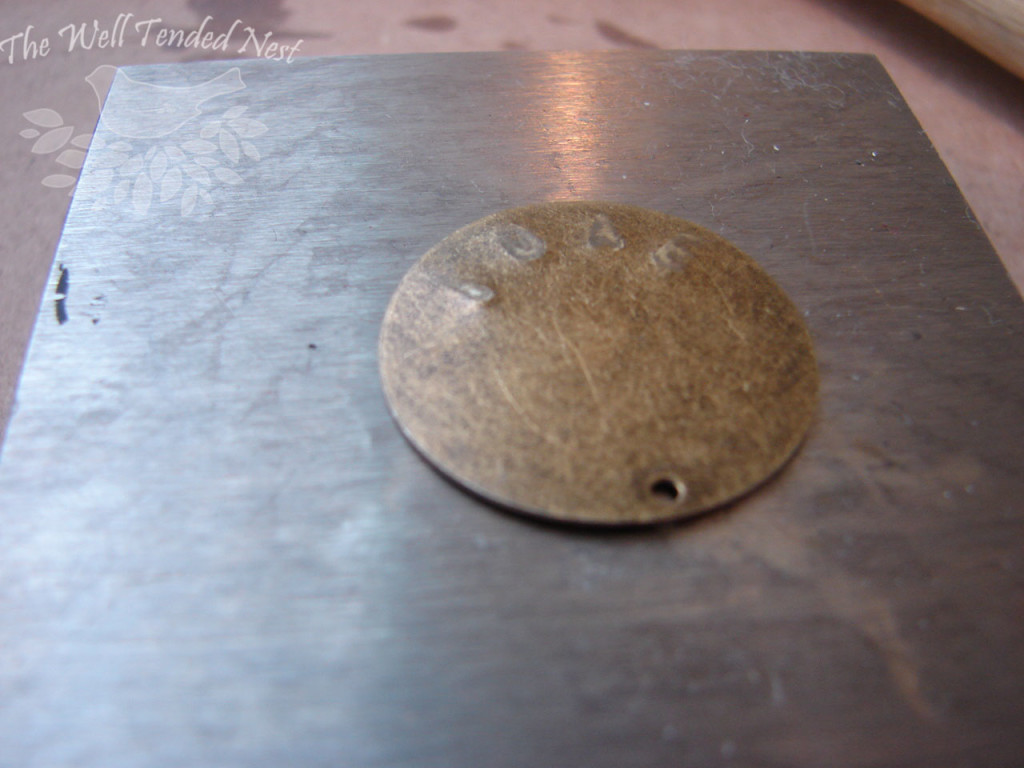 Flip the disc over and lightly hammer on the back side to flatten if necessary.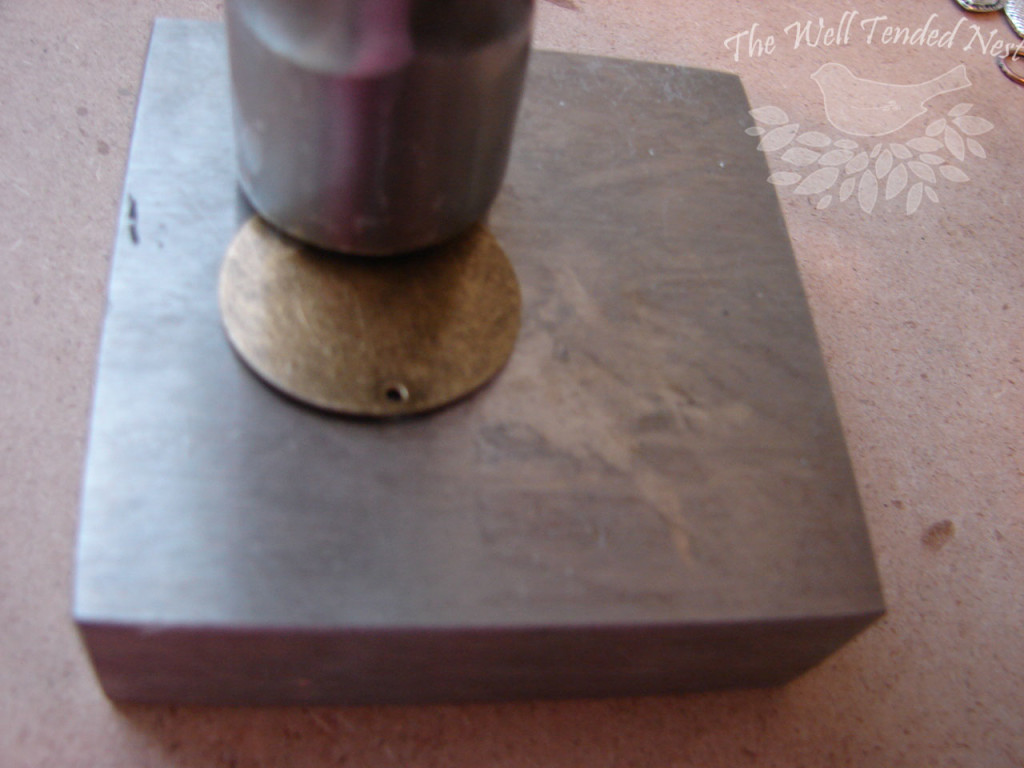 Don't hammer too much or you will lose some of the detail of the letters.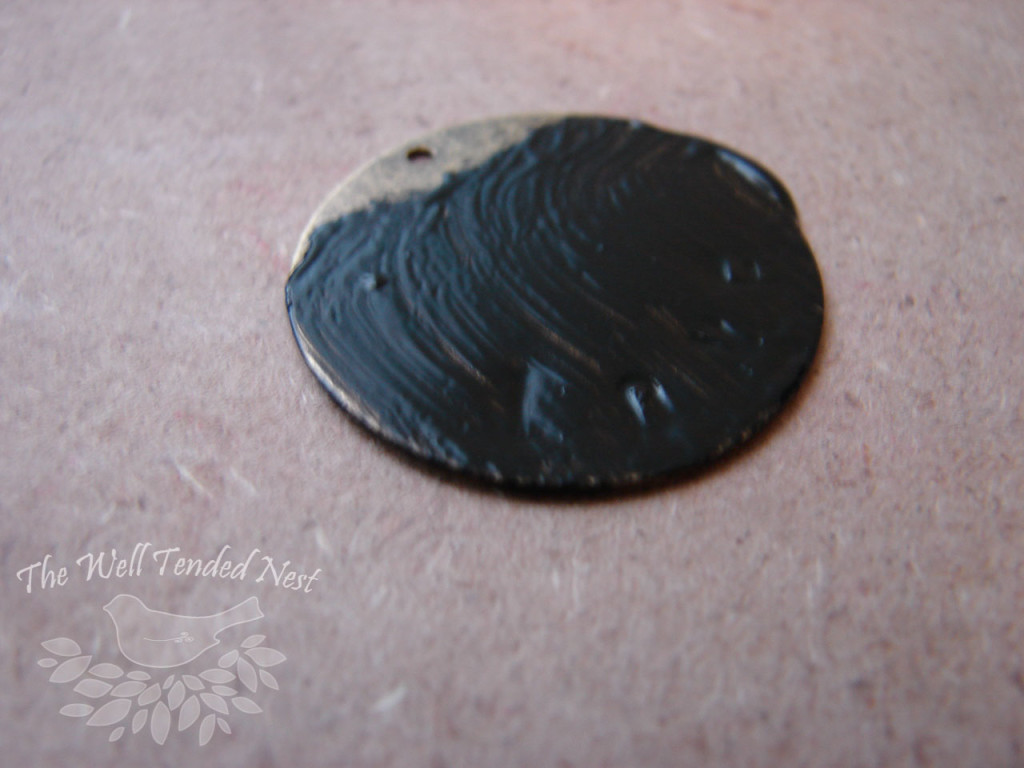 Because the letters don't show up well, I applied acrylic paint to the disc to highlight the detail.  To do so, simply rub black paint onto the disc, being sure to work the paint into all the grooves.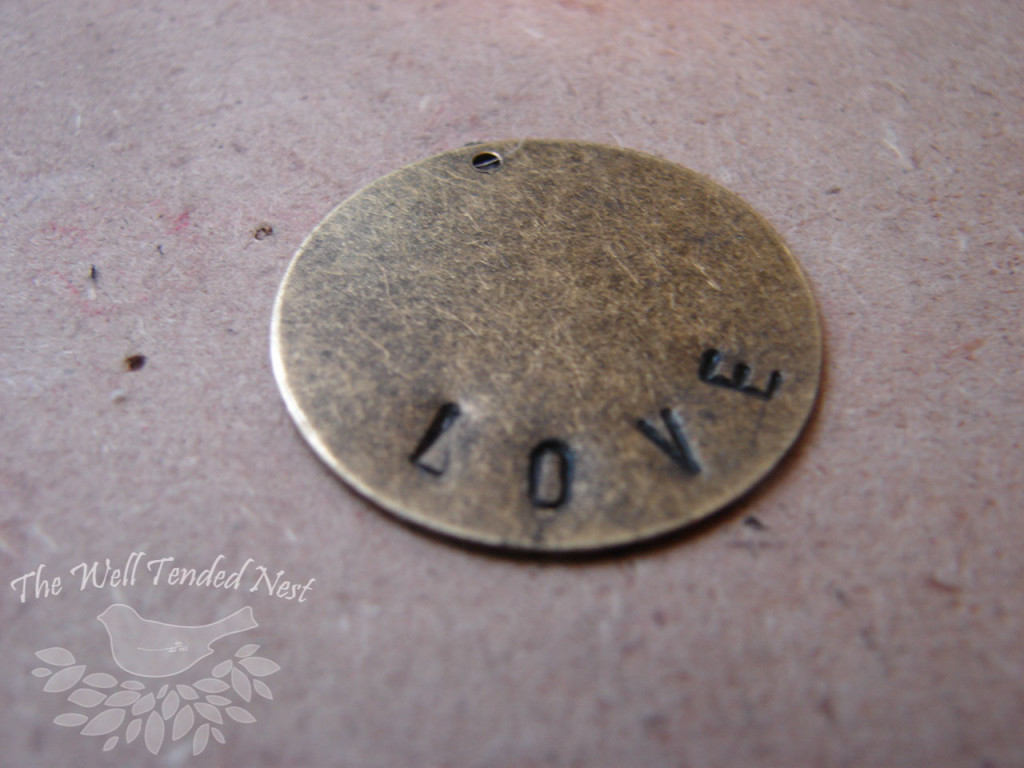 Immediately wipe the paint off, leaving it in the recesses of the letters.
Add a jump ring and a heart charm.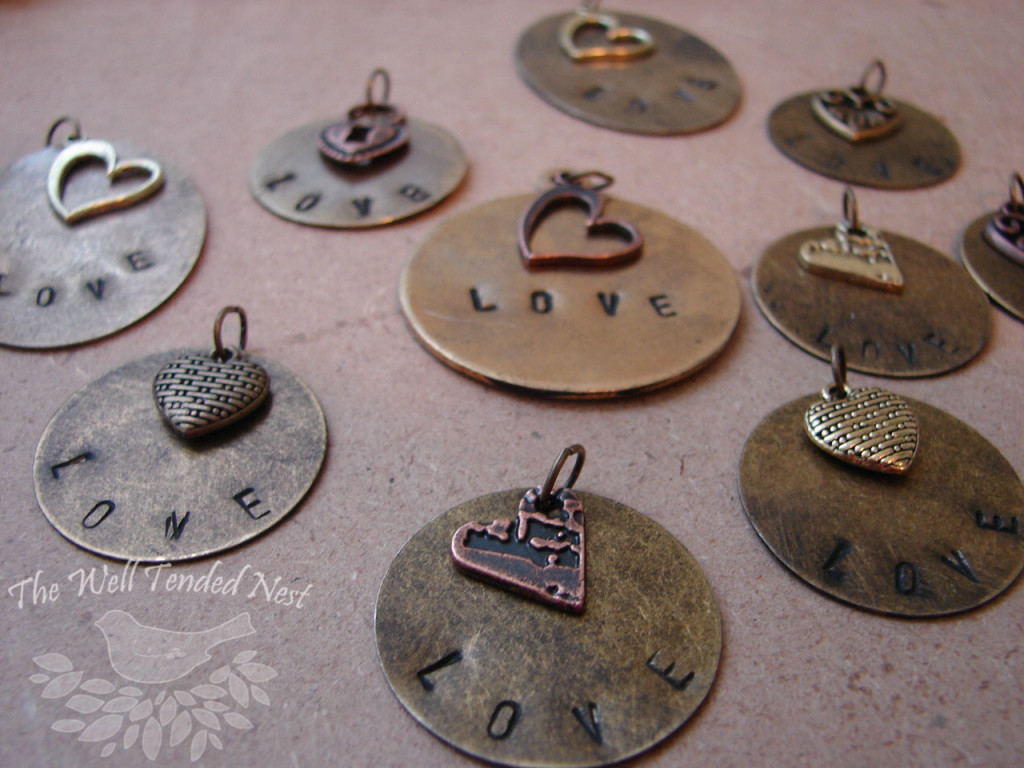 When making multiple necklaces, I like to use a variety of hearts and discs.  This way each necklace is unique.
Add desired length of ribbon through the jump ring.  Make sure you use enough ribbon for it to be tied in a bow behind the recipient's neck.  Although it looks pretty good now, it needs a little something. For stability purposes as well as aesthetics, I decided to run both ends of the ribbon through a bead.  Be sure the hole is big enough to get the ribbon through but not so big that the bead doesn't keep the disc in place.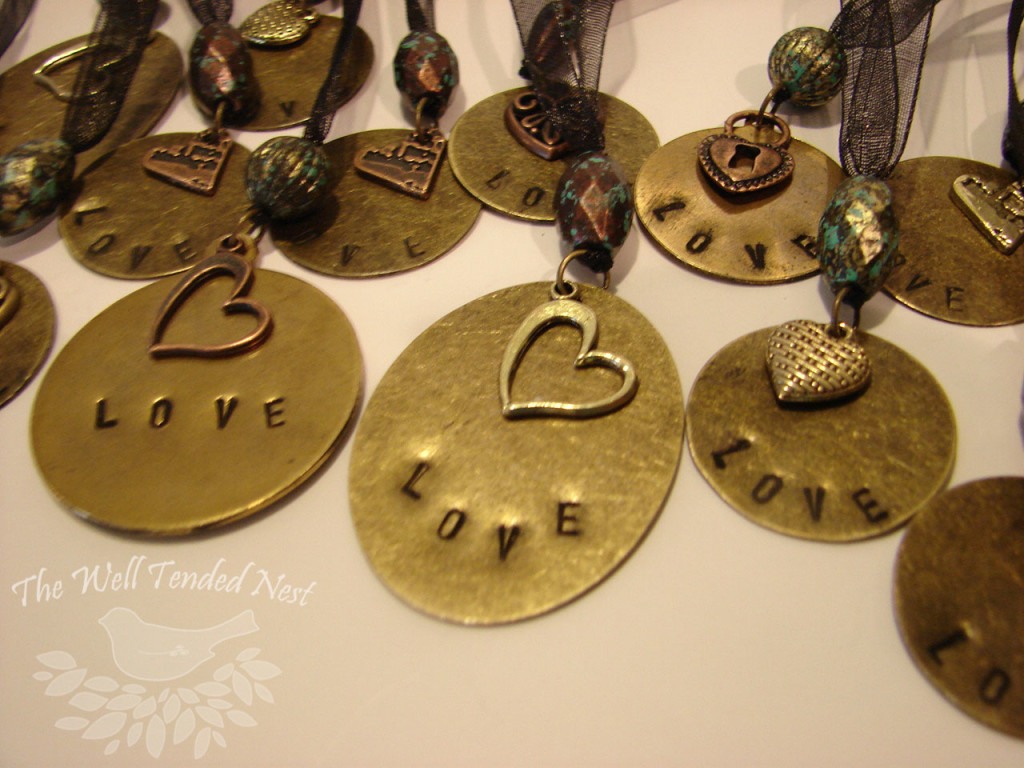 They look great.  Now you are ready to give a little bit of love away!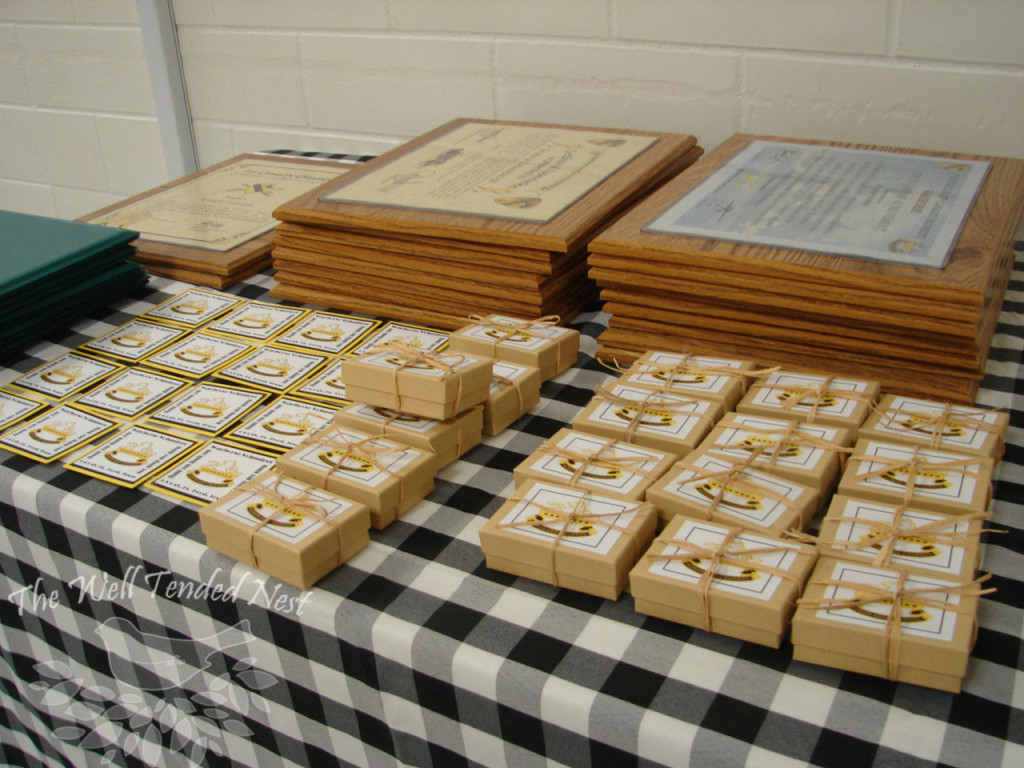 There are numerous ways to wrap up your necklace for gift-giving.  I made unit labels to put on top & then wrapped them with raffia.  I hope you like them!