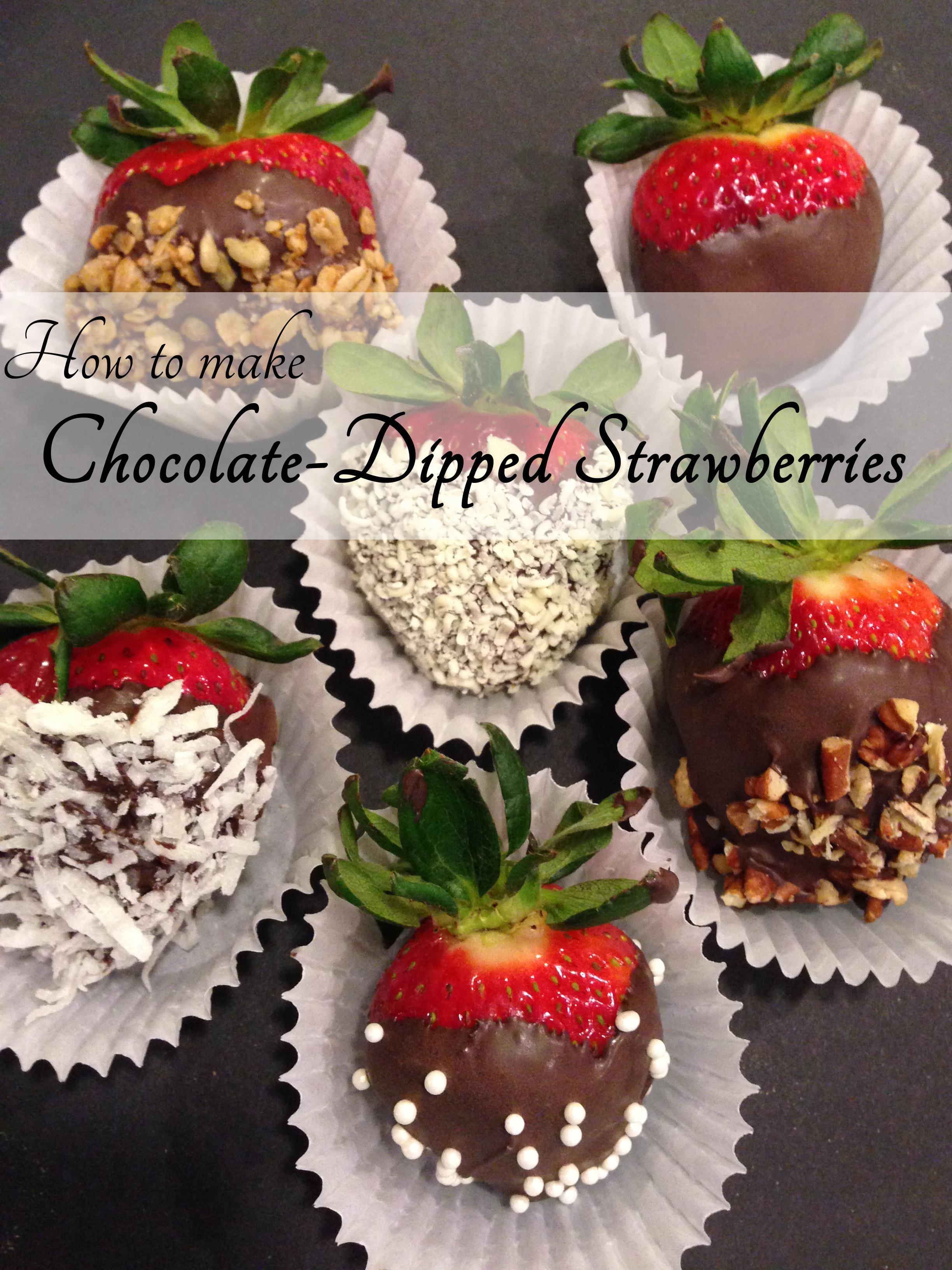 There is something romantic about chocolate-dipped strawberries.  They are a favorite gift to give and receive, especially on Valentine's Day, and because of this they are usually pretty expensive.  If you'd like to try create a little romance yourself (and enjoy the added bonus of saving some money) try your hand at dipping your own strawberries – all you need is a few minutes of your time and some basic ingredients. First, you will need chocolate.  Do yourself a favor and buy chocolate that is specifically for dipping.  It hardens nicely and has perfect consistency.  My favorites are the Ghiradelli and the Dolci Frutta.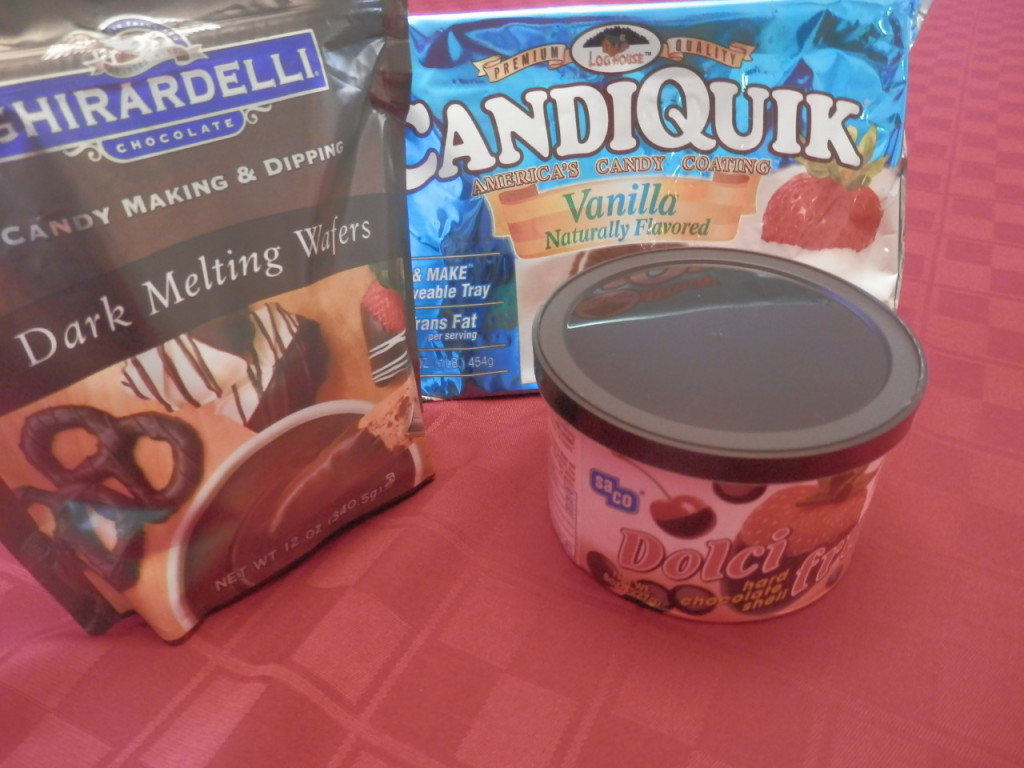 Next, make sure you pick out the perfect strawberries.  They should be large and deep red.  When picking them out, make sure you look at the bottom of the container.  If the strawberries look wet and/or squished, move on to the next container.  Buy your strawberries no more than one day before you plan to dip them.  Once strawberries are wet, they go bad quickly so be sure to rinse your berries right before you dip them and then pat them dry with a clean, soft towel.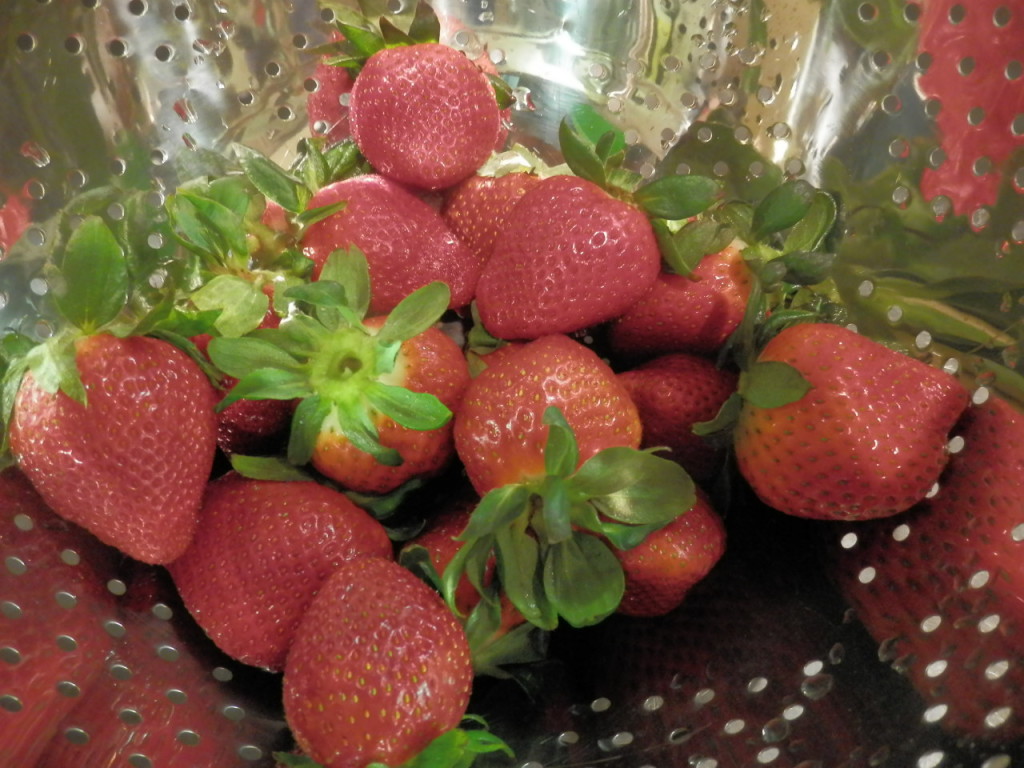 The last thing you will need are toppings that both look and taste good.  Let's face it – we eat what looks good.  So if you have toppings that look beautiful and contrast nicely with your chocolate, they will get eaten.  Some of my favorite are granola (to make your own, check out our Apple Juice Granola recipe) , chopped nuts, coconut and shaved white chocolate.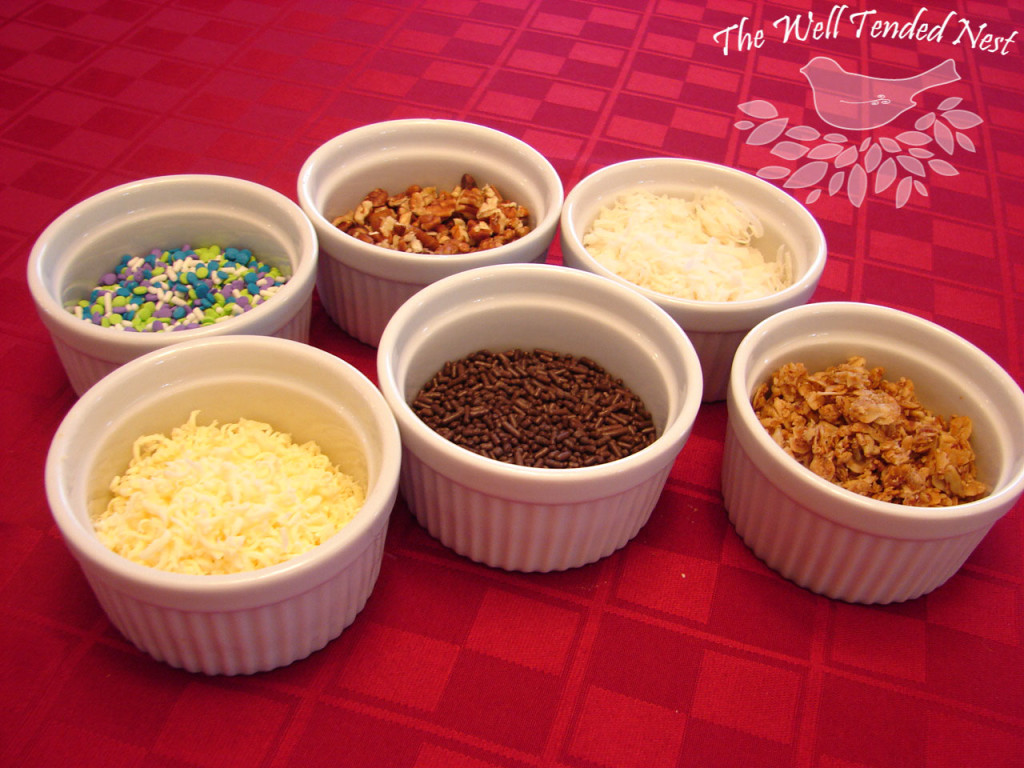 Lay parchment paper on a clean surface and you heat your chocolate according to the package directions.  Stir your chocolate so the consistency is even throughout.  Now dip your dry strawberries in the chocolate one at a time.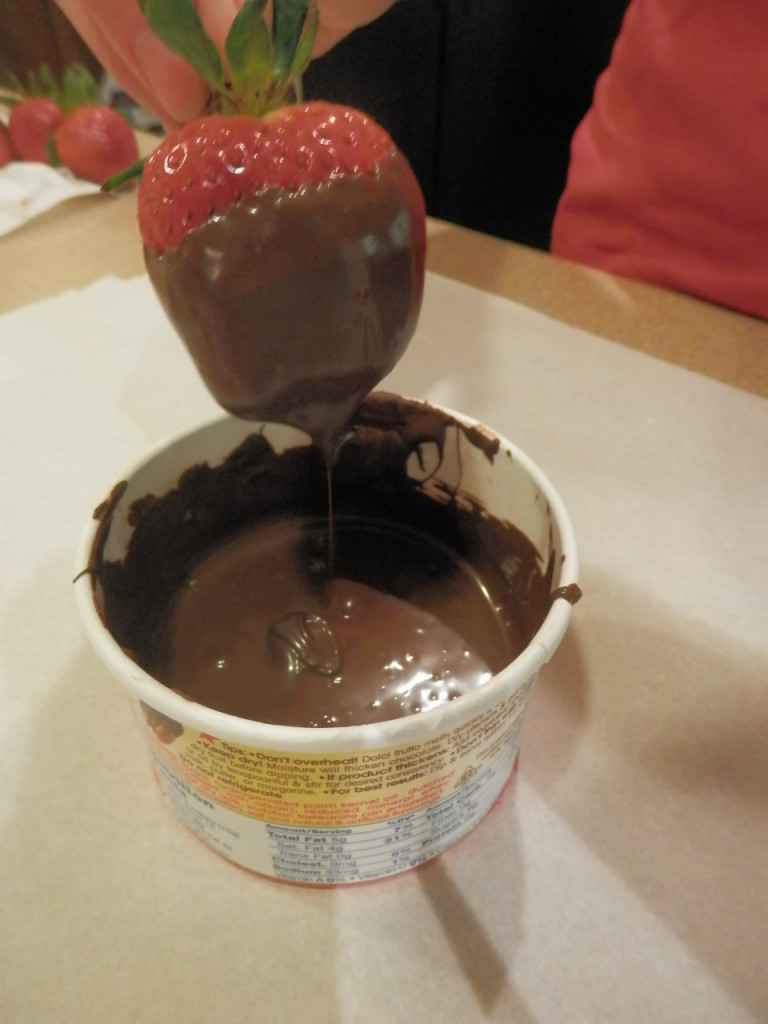 Immediately dip coated strawberries in the topping of your choice based on taste and appearance and lay on parchment paper to dry.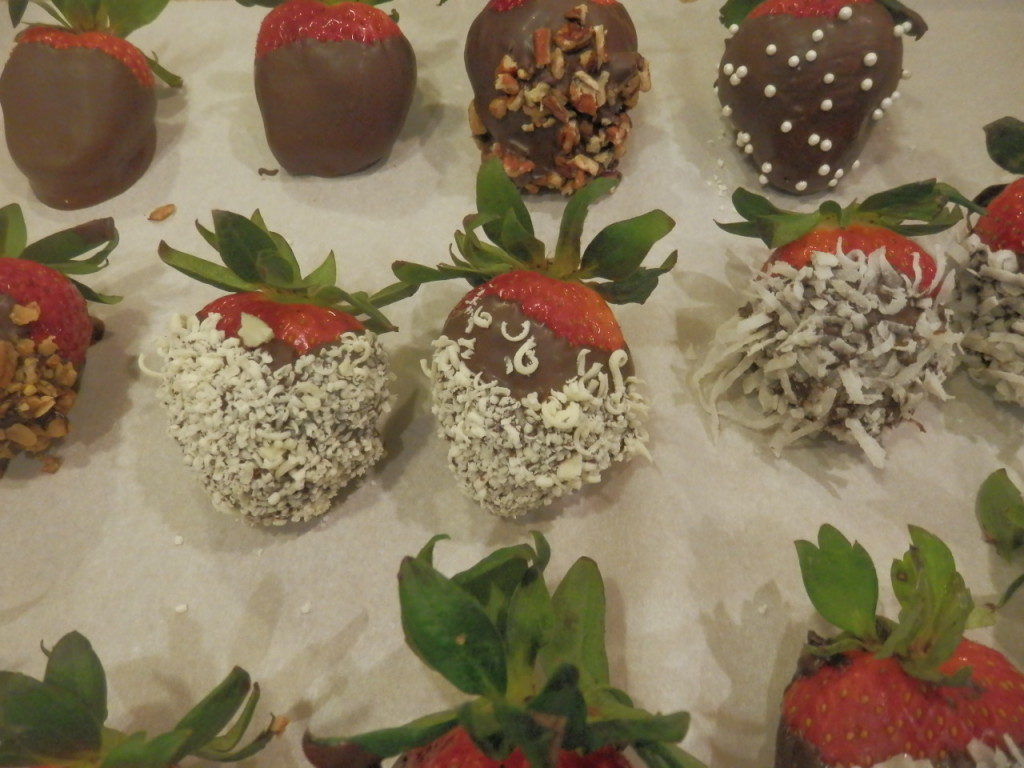 Since pointing to the parchment paper and saying "Happy Valentine's Day" takes away from the mystery and romance, you might want to think about presentation.  One of the easiest things to do is lay each one of your strawberry masterpieces in a plain white cupcake liner (no patterned liners, the berry should be the focus, not the paper).  You can then put them on a pretty plate or in a beautiful little box.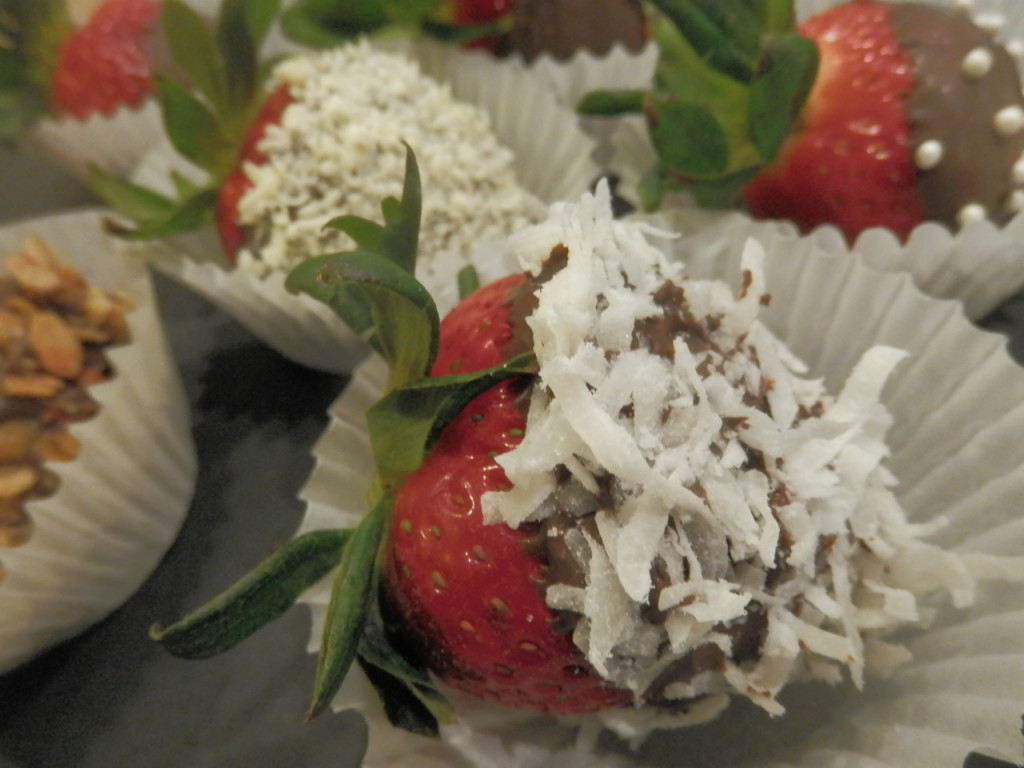 I hope creating these chocolate-dipped strawberries adds a little romance to your Valentine's Day. If you'd like to have more fun with chocolate dipping, check out our Chocolate Dipping Party post.