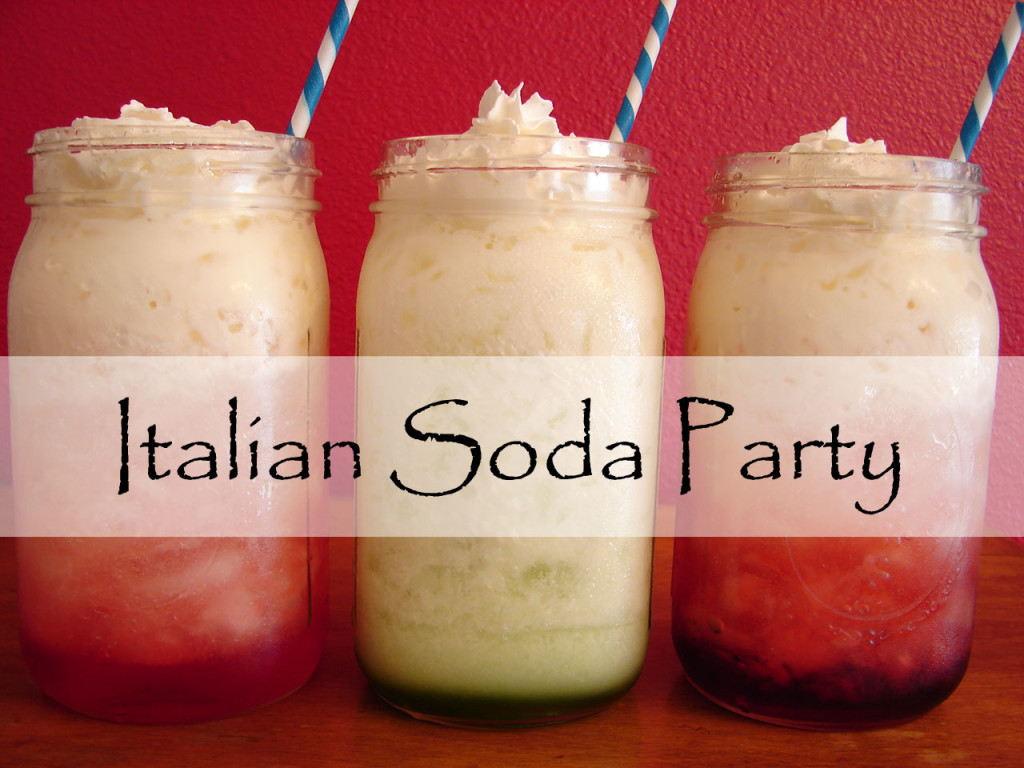 Italian sodas add extra fun to your party.  Teenagers love them.  Kids love them.  Even adults love them.  With so many flavors to choose from, they will keep your guests intrigued for hours.  Our family loves to set up Italian Soda Bars.  We have entertained women's groups, family, friends and mountains of teenagers with them.  Let's face it – teens love anything that has to do with food.  The last teen birthday party we hosted was laser tag and Italian sodas.  The kids went crazy for them.
What you will need:
Crushed ice
Flavored syrup
Ginger ale or your favorite lemon-lime soda
Heavy cream
Whipping cream
Straws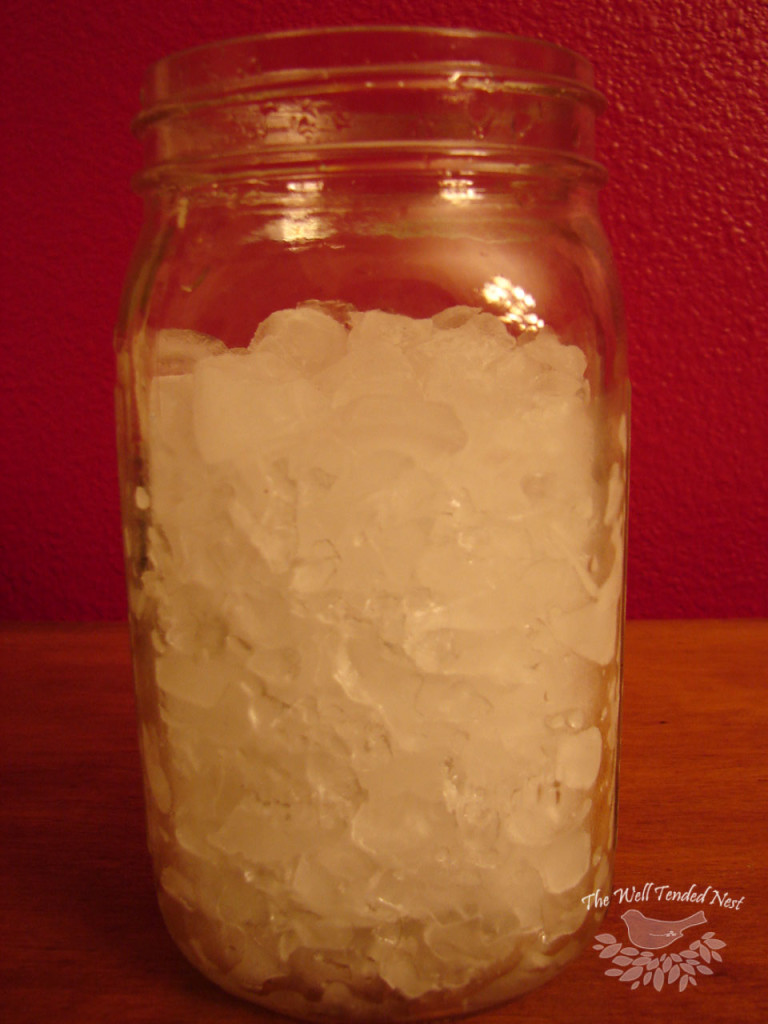 I love the look of Italian sodas in quart-size mason jars. First, fill the jar about 3/4 of the way full of crushed ice.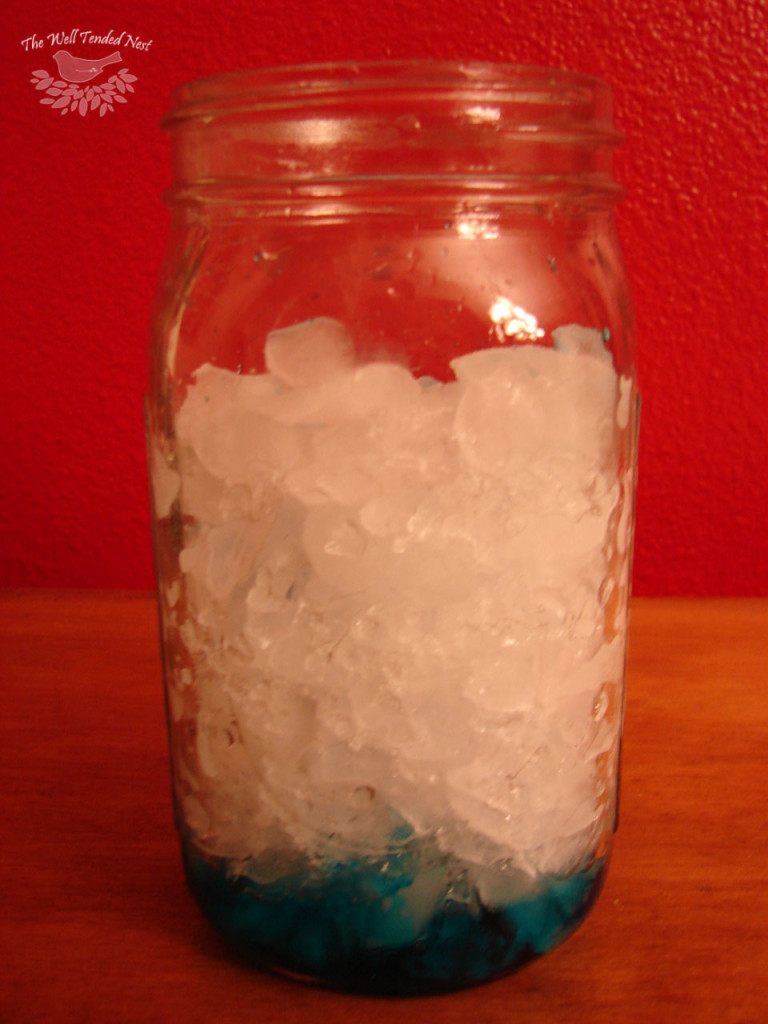 Next, squirt 5-6 pumps of flavored syrup over the ice.  I ordered my syrup online, but you can also find it in specialty stores. The flavor in the picture above is blue raspberry.  One of my favorites!
Fill the jar to just below the brim with ginger ale or your favorite lemon-lime soda.  Then top with 1/4 cup of heavy cream.  Do not substitute diet soda and light cream.  I have tried it, so trust me on this one.
The flavor above is kiwi.  Yum!
Give a quick stir and then top with whipping cream (optional).  The colors will blend together when you stir it up, but will begin to settle again the longer it sits still.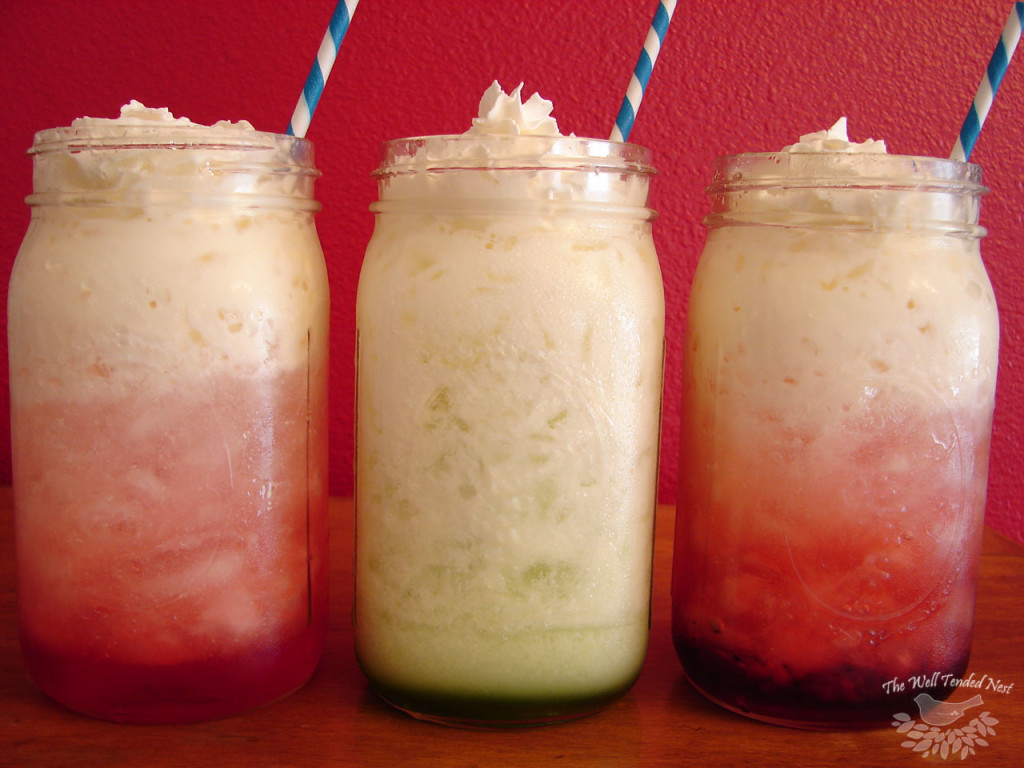 Left to right:  strawberry, kiwi, blackberry.
Favorite flavors in our family:  pomegranate, huckleberry, blue raspberry and peach.  Don't be afraid to get creative and combine flavors.  Strawberry & kiwi is always a favorite.