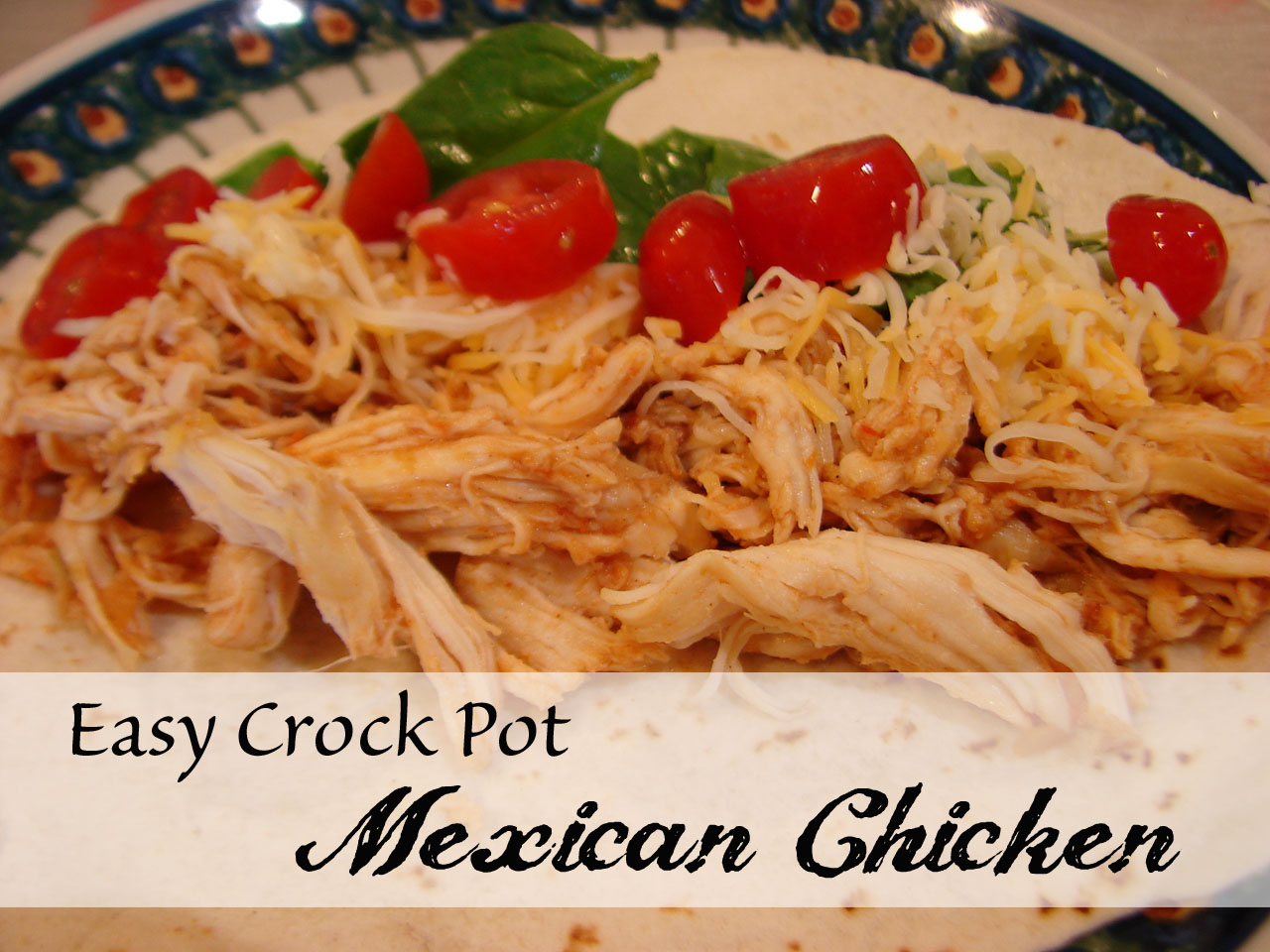 Thanks to my cousin Lisa, Crock pot Mexican Chicken is an easy favorite in our house.  Not only does it give an added dimension of flavor to Mexican dishes, but it's super simple to make.
To make it, you will need:
2-3 chicken breasts (I like to use boneless, skinless breasts because they are easier to shred)
1 envelope (about 1/4 cup) taco seasoning
1 small jar of your favorite salsa or picante sauce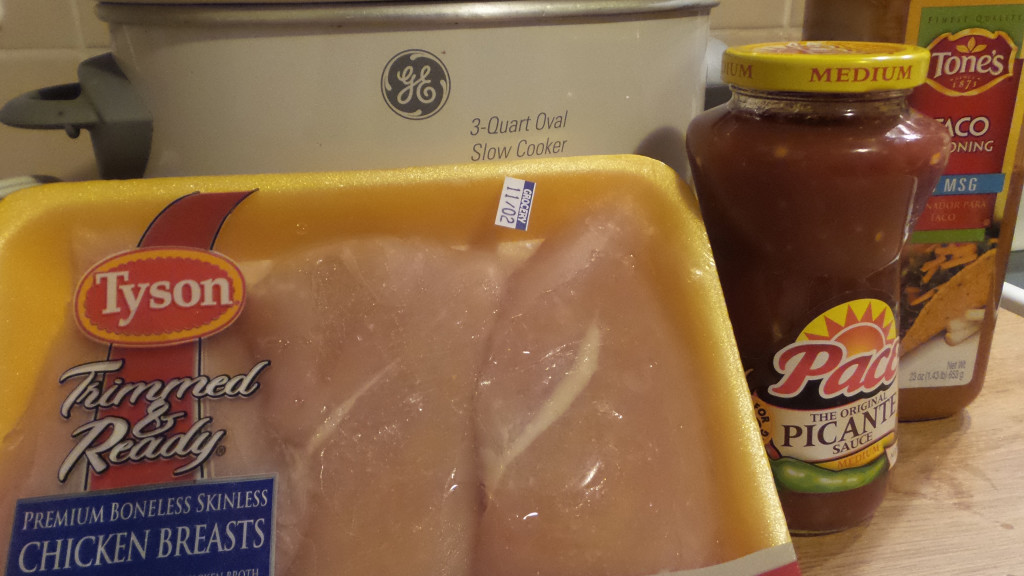 Place your chicken breasts in a 3 quart crock pot (In a pinch, I have even used breasts that were still frozen).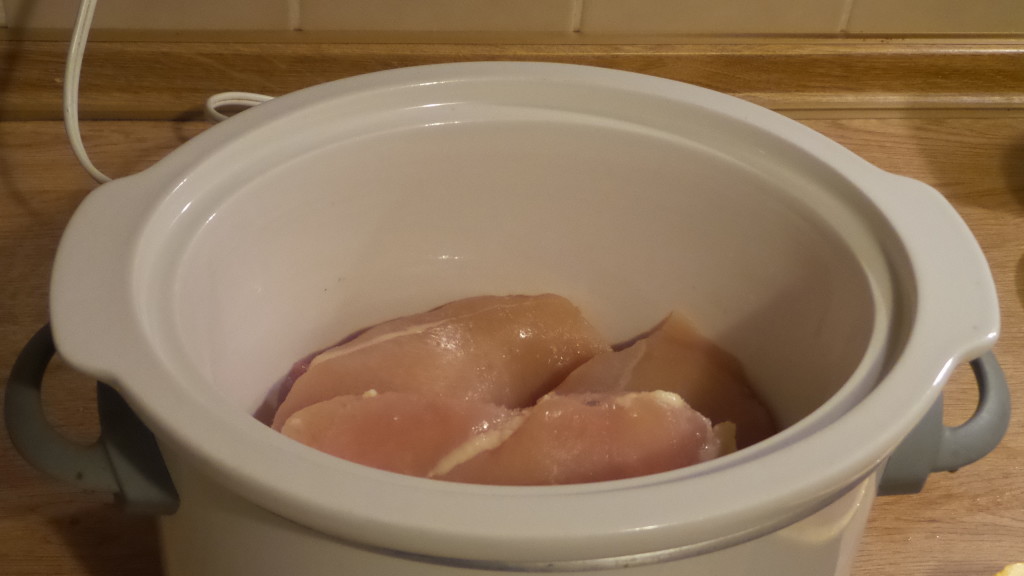 Sprinkle taco seasoning over chicken.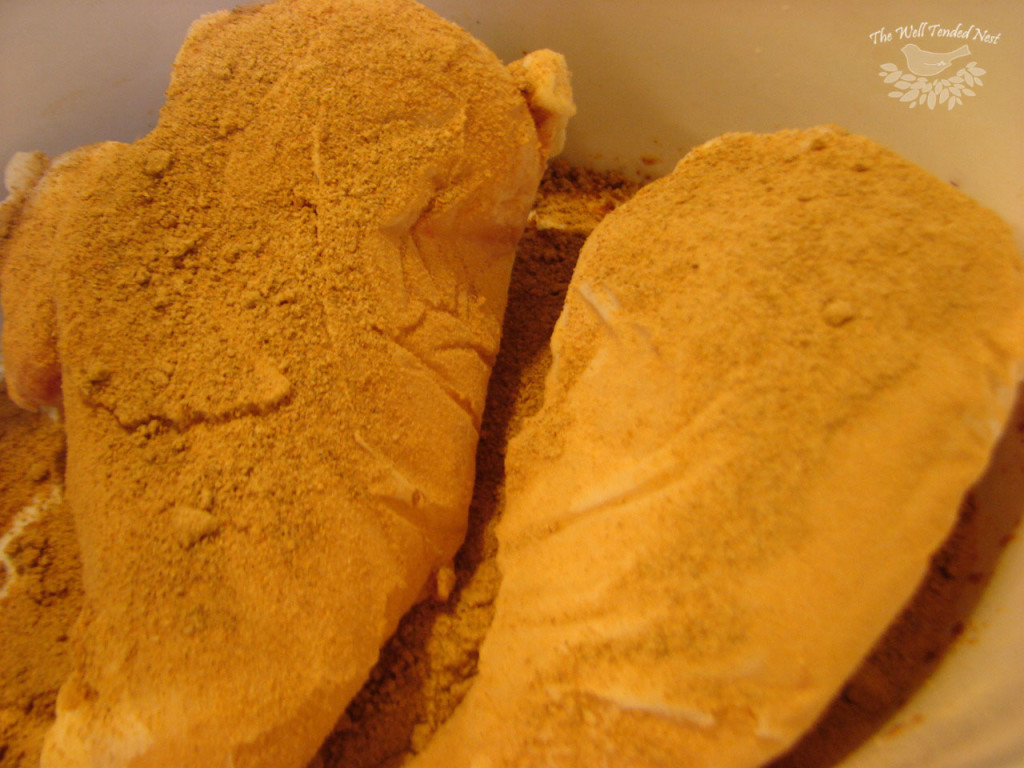 Pour your favorite salsa or picante sauce over the top.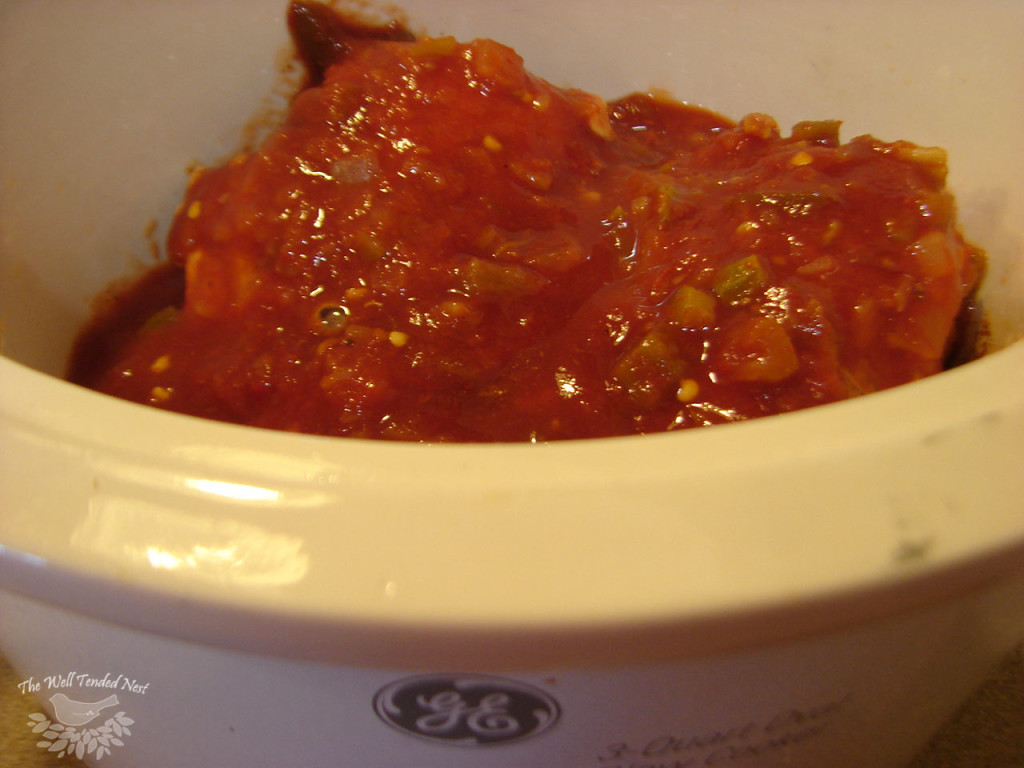 Place lid on crock pot and cook on low for 8 hours or high for 4 hours.
Remove chicken and some of the juices (about 1/4 cup per large breast) from crock pot and shred.  To shred quickly, follow the directions on How to Shred Chicken in Less than a Minute.  If you use this method, you can shred the chicken while it is still hot.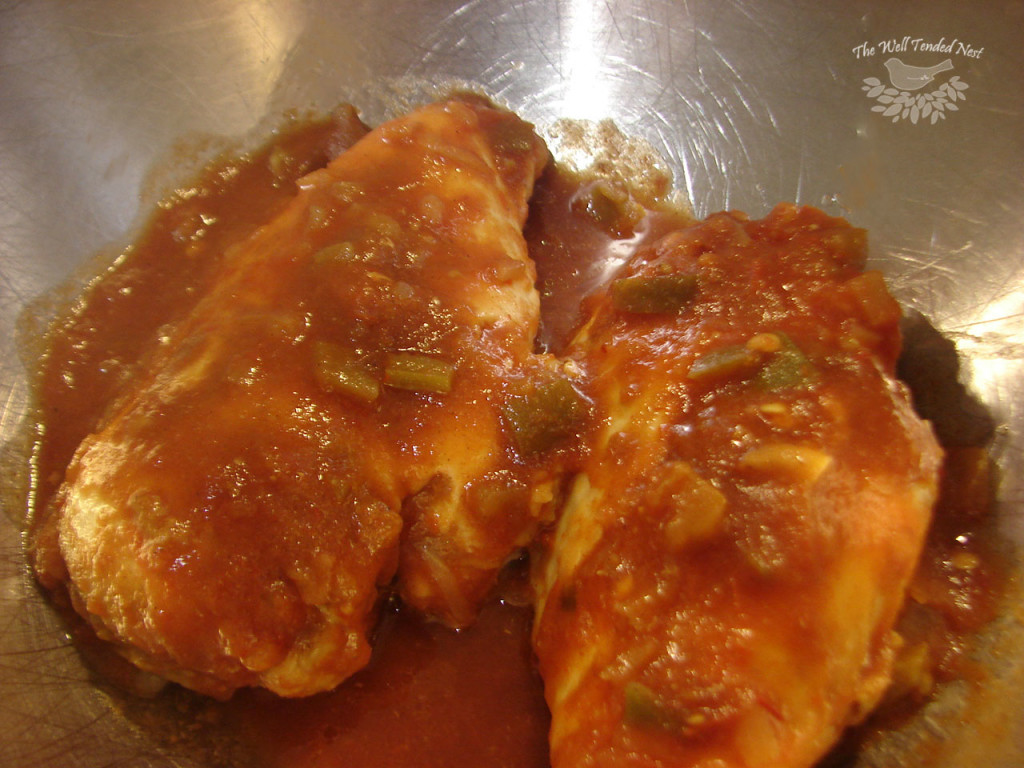 My cousin Lisa (who shared this recipe with me) also adds a can of black beans to the crock pot.  This is a great variation, but if you use the beans, be sure to shred the chicken by hand.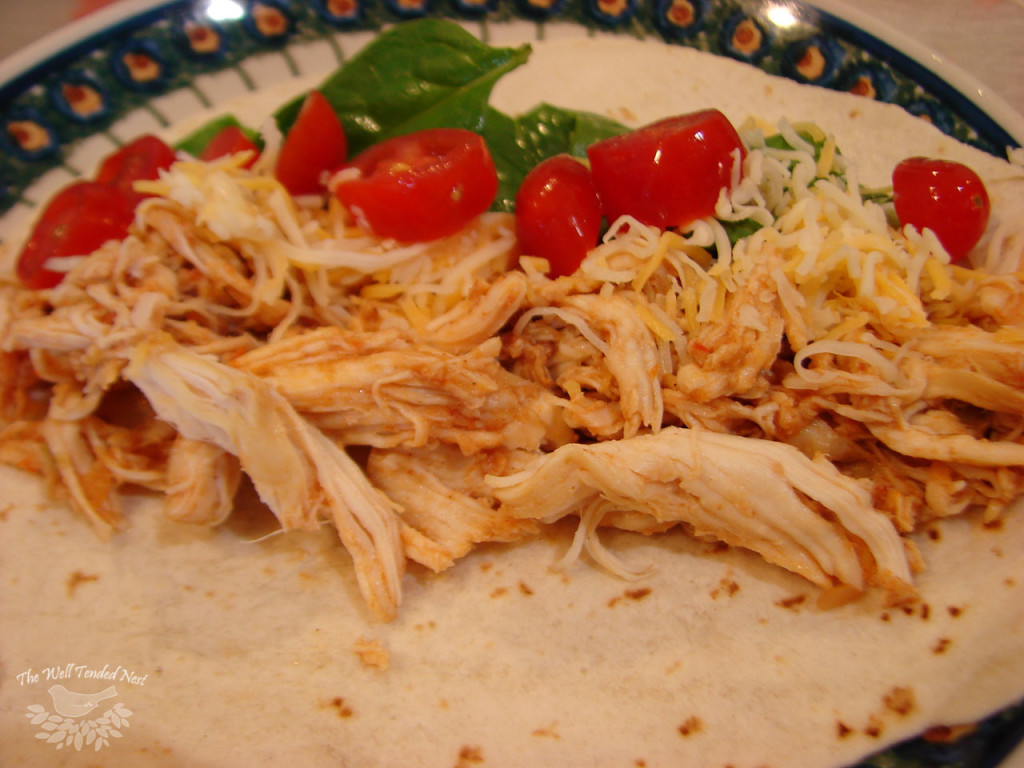 Enjoy your chicken on a salad, in tacos, burritos, our Easy Chicken Enchiladas or even Chicken Enchilada Soup.