From 2003 to 2006 we lived in Wurzburg, Germany.  I was so blessed to get to know some of the most amazing women in the world.  Many nights we'd all meet in the courtyard between our homes for dinner.  My dear friend Libby Garrett often made this orzo salad.  It's become a staple at our house.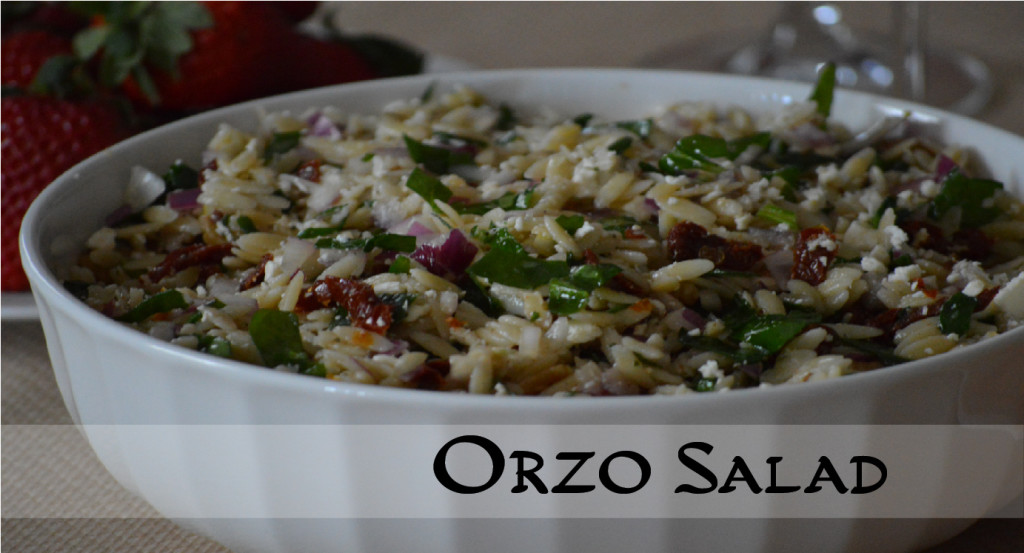 Years ago I lost the recipe she wrote for me and now I make it from memory (Libby, please forgive me if I've gotten it wrong.)  I usually substitute the originally-called-for pine nuts for walnuts.  Sometimes I add boiled shrimp, chicken, or beef which takes it from a side dish to the main meal.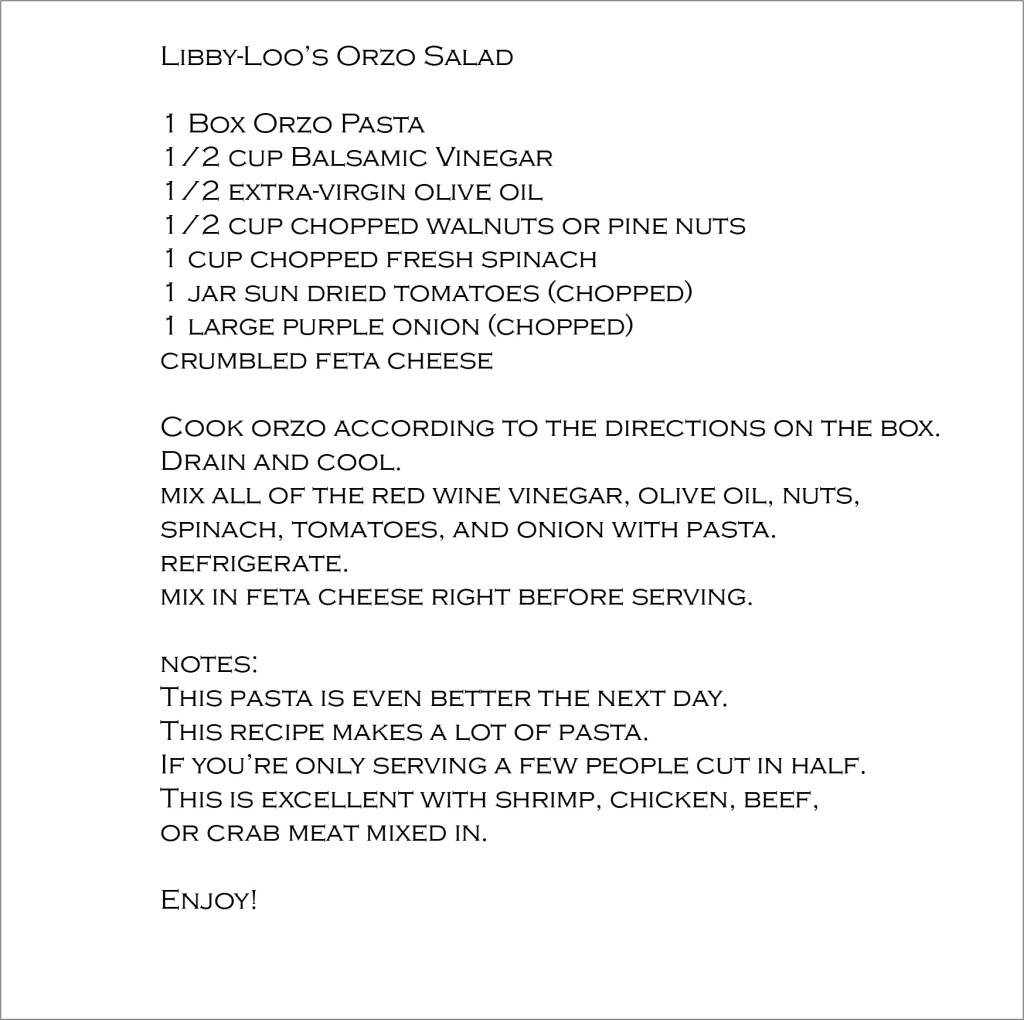 Libby has the most amazing recipes in her recipe box.  I will try to get her to share some with us here — her popcorn is to die for and her yeast rolls are HEAVENLY!

Print this recipe:     Orzo Salad Recipe