Nothing is better on a cold day then sitting down to a warm bowl of Baked Potato Soup.  Don't take my word for it though, make a pot for yourself and you be the judge.  Just don't be surprised if you find yourself wishing you had doubled the recipe.
One of the things that I love about this recipe is that you use potatoes that are already baked.  This is a great way to use up all of those dreaded leftover potatoes.  Surely we've all been to a potato bar party where the hostess is begging guests to take home her excess potatoes.  No need to race out the door without saying goodbye to avoid the potato pawning, because you now have a recipe that is perfect for the next day.  Scroll to the bottom for the printable recipe,
Here's what you need:
Soup Ingredients:
4 large baked potatoes, cubed
1 quart whole milk
1 pint half & half
3 teaspoons instant chicken bullion
1 cup sour cream
1 stick butter
6 dashes tobacco sauce
½ cup chopped green onion
2 dashes dried basil
1 dash celery salt
¼ teaspoon salt
¼ teaspoon pepper
1 cup real bacon pieces
Toppings for soup:
Bacon pieces
Shredded cheddar cheese
Sour cream
Chopped green onion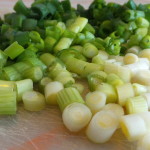 To make the soup, first peel and cube the baked potatoes and slice up the green onions.
Combine all soup ingredients into a stock pot.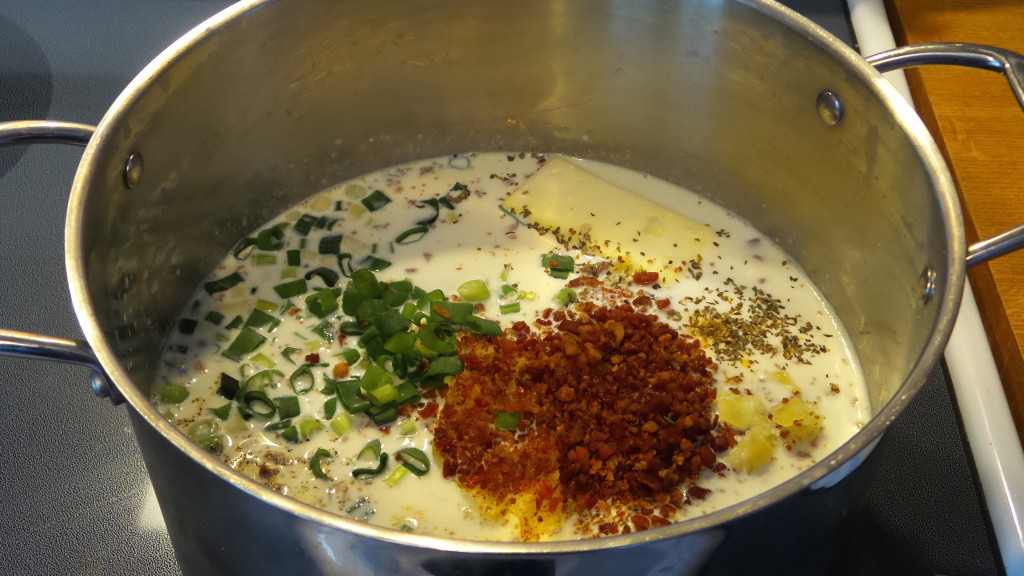 Bring ingredients to a simmer, but don't boil.  Simmer for at least twenty minutes.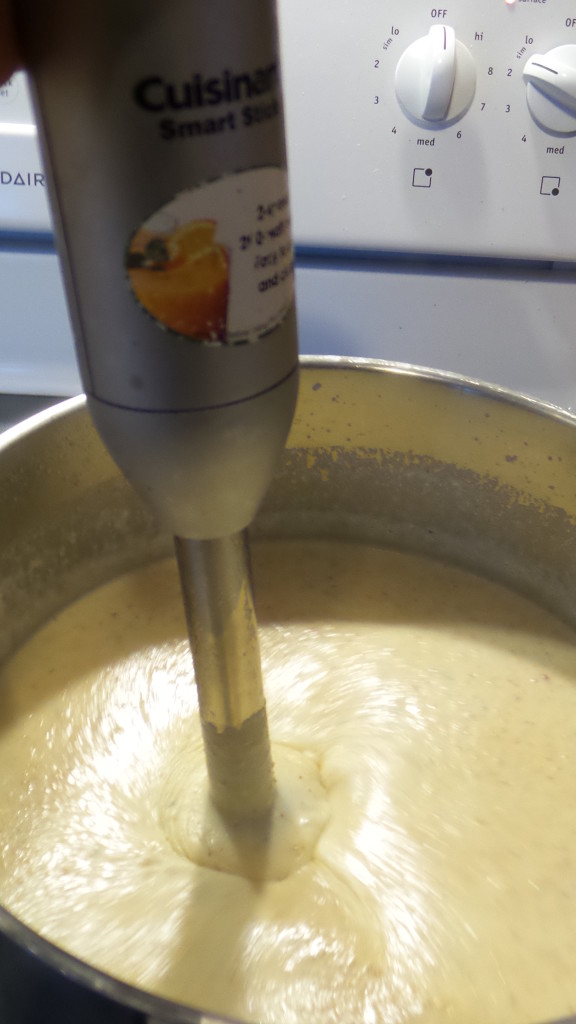 Next, blend the soup.  If you are using a traditional blender, allow soup to cool slightly.  Only fill the blender half way to avoid a soup explosion (trust me on this one).  Pour blended soup back into pot and repeat until almost all of the soup is blended (I like it when there are a few potato chunks left).  I personally prefer to use an immersion blender to cream my soup (click here to see the one I ordered from amazon) .  It's a lot less messy and I don't have to wait for the soup to cool.  Whichever method you use, blend to desired consistency.
Serve your soup warm and top with shredded cheddar cheese, chopped green onions, bacon pieces and sour cream.  Enjoy! 

Baked Potato Soup