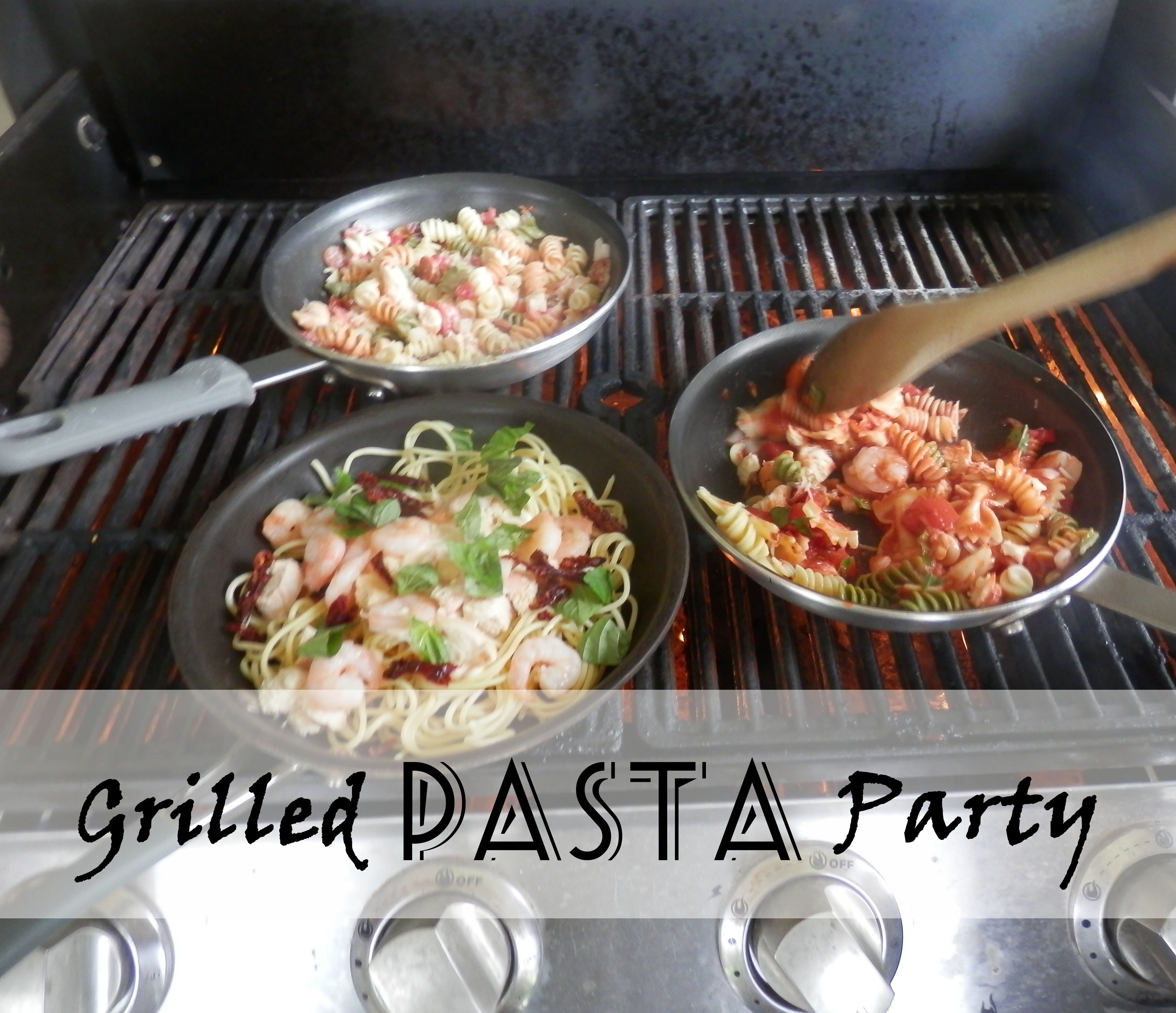 The thing I love best about hosting a grilled pasta party is that 100% of the preparations can be done in advance.  Any type of entertaining where I can stay out of the kitchen the day of to focus on other things like cleaning the house is a winner in my book.
My husband had been suggesting we host a grilled pasta party for several months before I came on board.  Having never experienced pasta on the grill, I was a bit reluctant.  Not wanting to experiment on company, we first grilled pasta with our family.  It was awesome!  Now I was anxious to try it out on guests!
The concept is really quite simple.  You prep everything you would use for a pasta bar, but nothing has to be hot because everyone heats their meal on the grill.  All of the stress that is normally associated with the timing of a meal when entertaining is gone! If you have hosted a Pasta Party and have food left over, this is a brilliant way to use them up.  But you might want to invite a different group of people so they don't realize they're eating left-overs!
Prep your pasta, sauces & toppings.  For ideas of what to include, check out my Pasta Party post.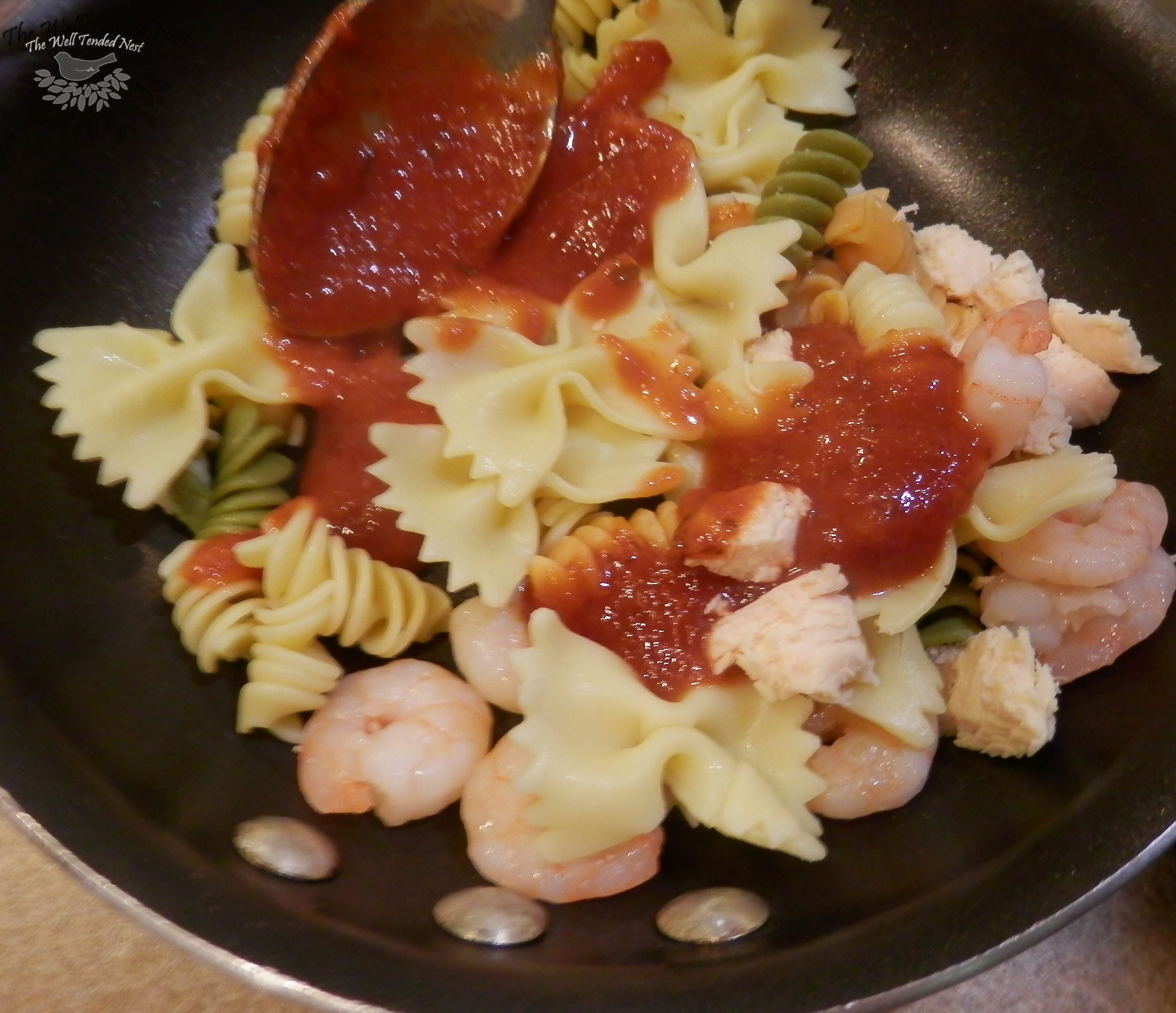 Give everyone a fry pan and allow them fill it with whatever pasta, sauces & toppings they want.  We don't own enough pans for everyone in a large group, so we take turns.  This actually works out really well because some people are ready to eat before others.  If your pans have a non-stick coating, they will need to be cleaned between users.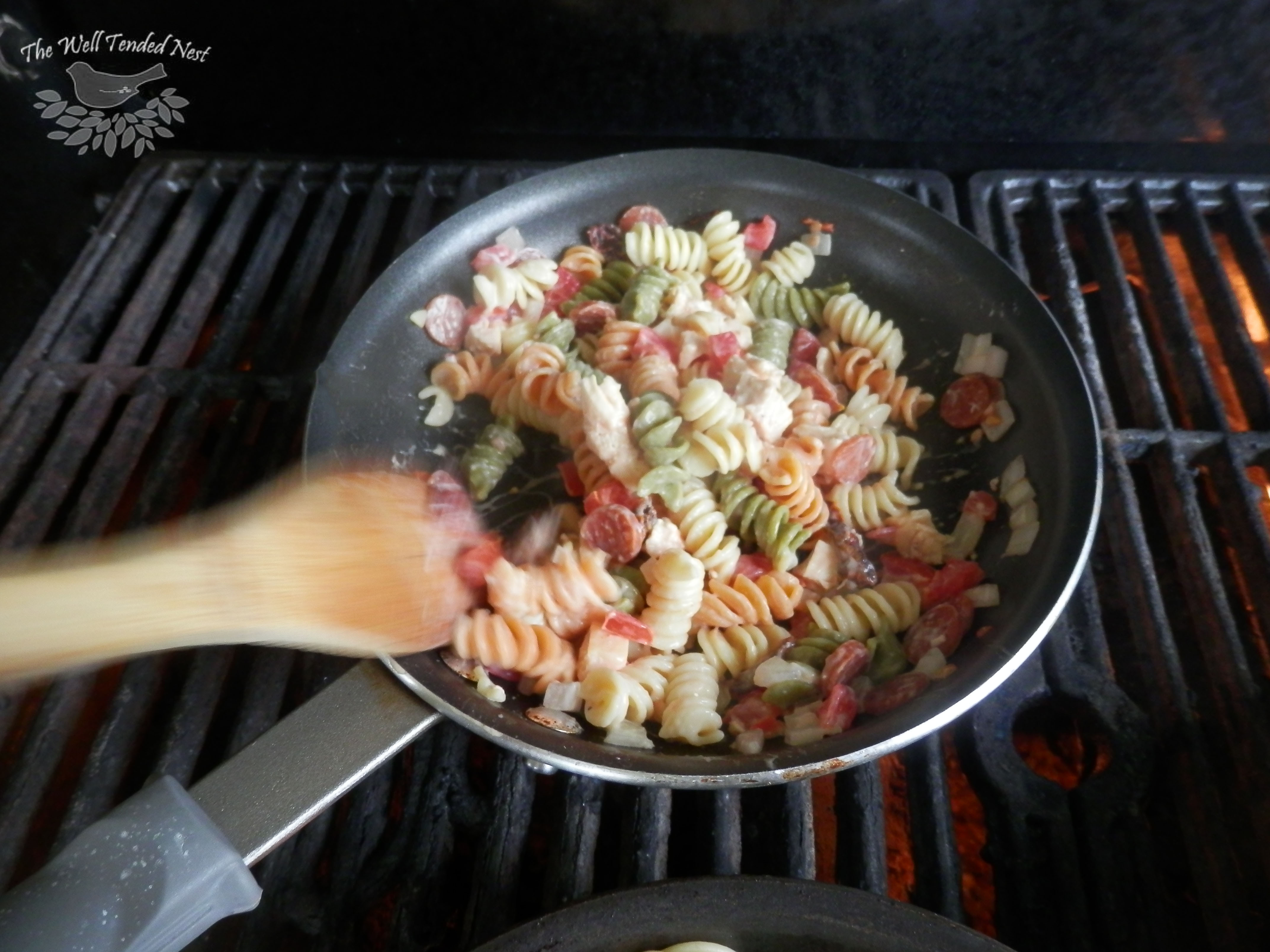 Give your guests a wooden spoon or spatula & send them out to the grill to cook their meal.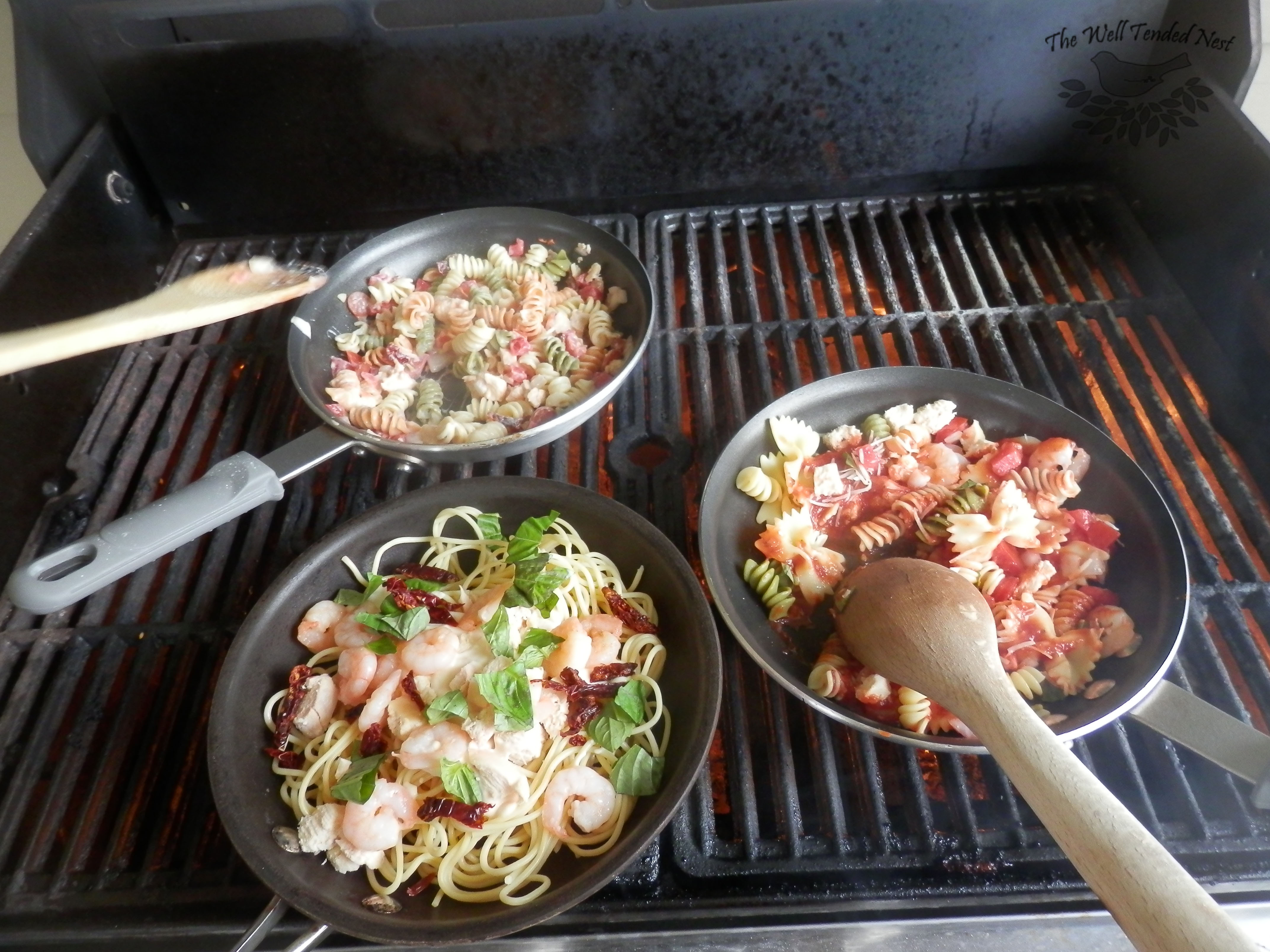 We have found several people can cook at one time.  There is room for four guests at a time fit comfortably around our grill. 
Have plates or bowls on hand for your guests to transfer their pasta to so the pan can be quickly cleaned out & passed to the next person.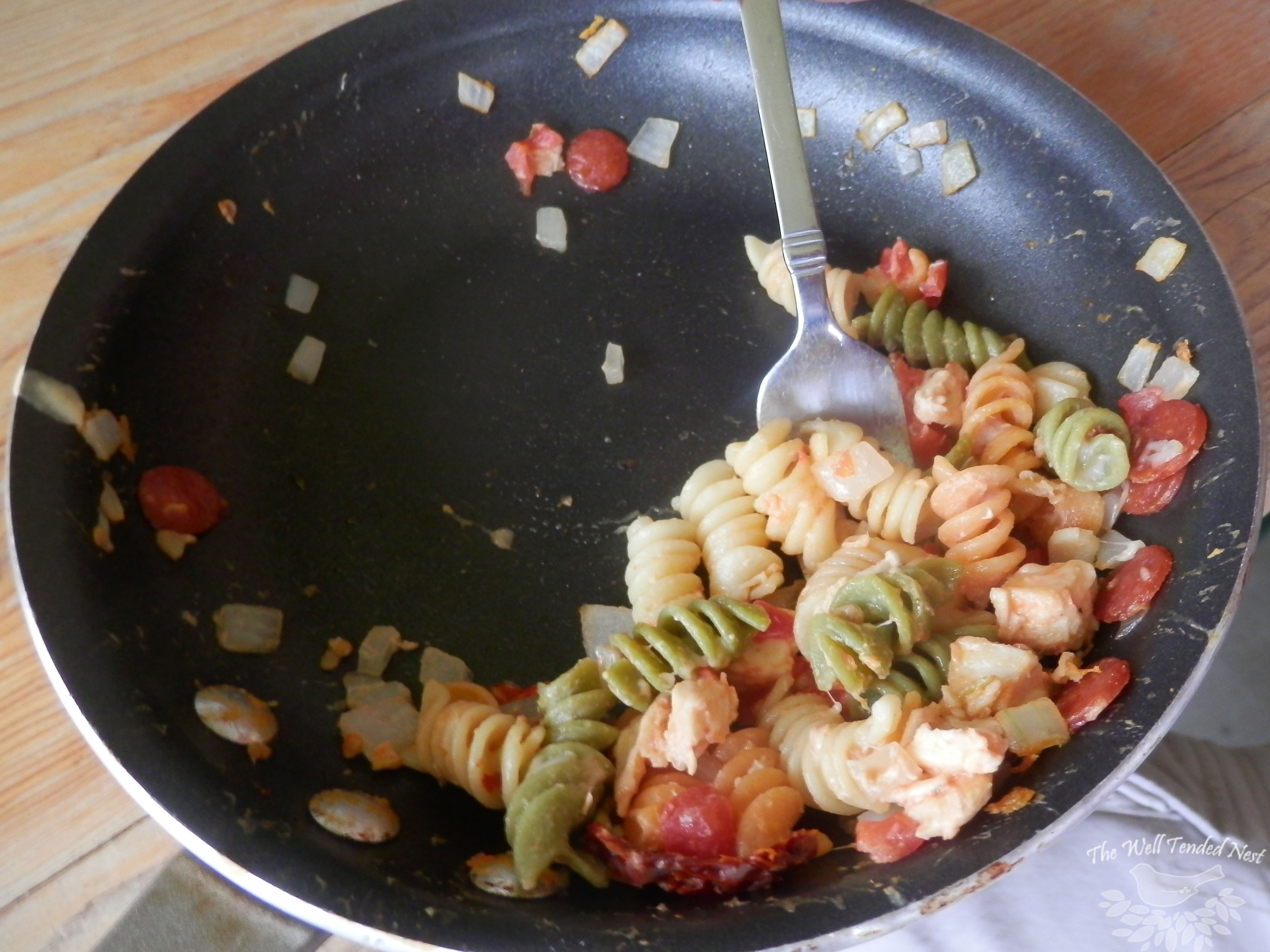 Grilled pasta is mouth-watering!  Your guests may not want to wait for a bowl!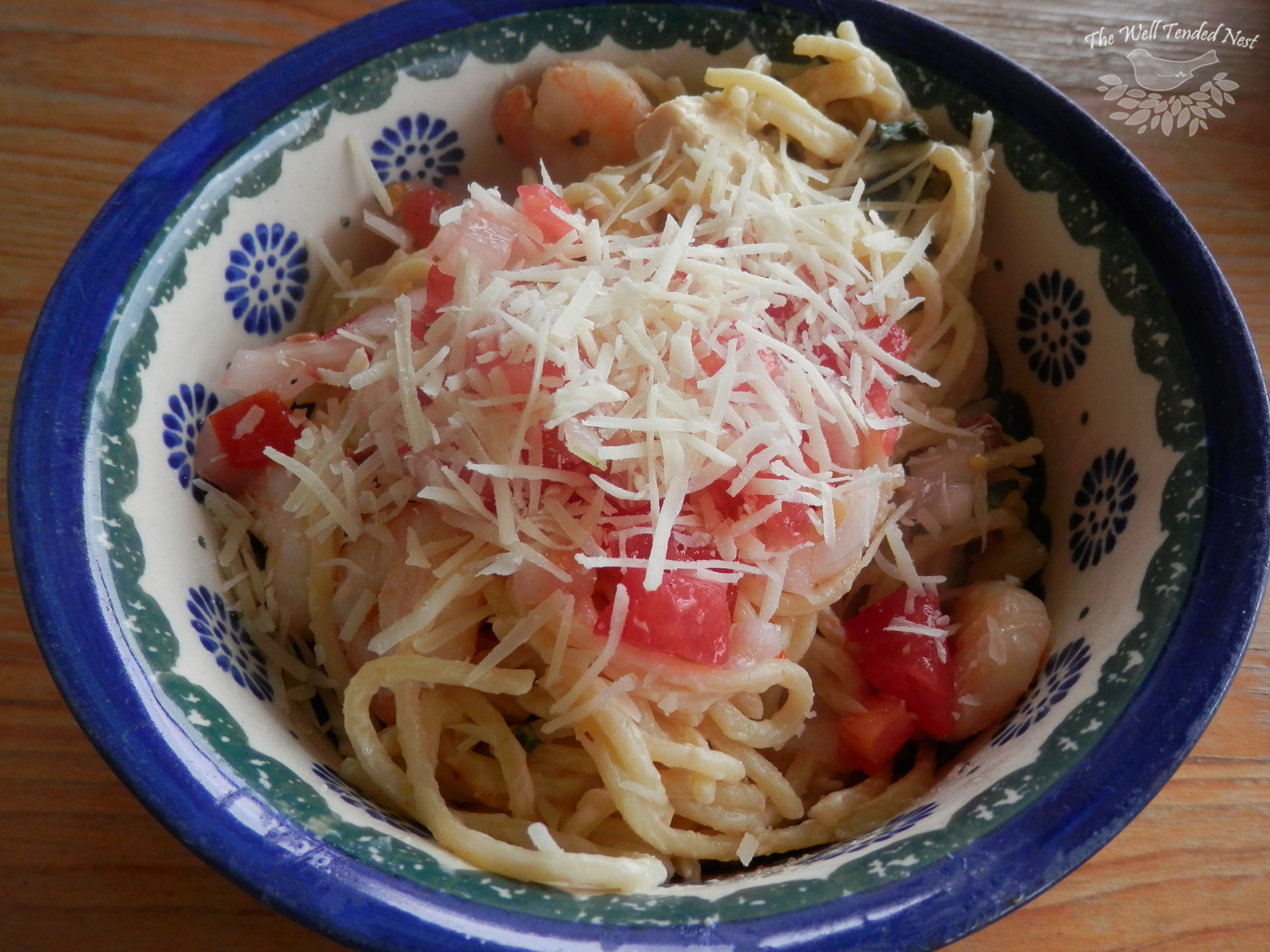 Add whatever toppings you don't want heated & enjoy!