Frittatas are delicious, filling, and super easy to make. Here's how I make this one: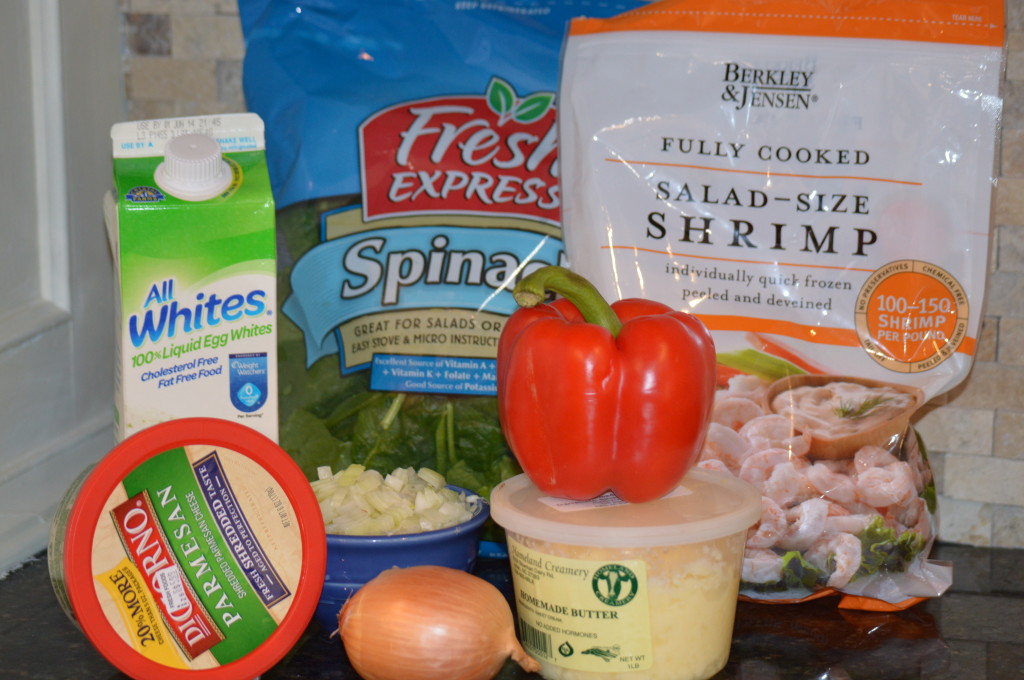 What you'll need:
Boiled Shrimp
Bagged fresh spinach – about a cup chopped
Diced veggies (your choice – onion, green pepper
red peppers, mushrooms – the more the better)
Parmesan – I usually use fresh – it seems to melt more
A pinch or two of red pepper flakes for heat
One container of egg whites
1 tablespoon butter
salt to taste
Preheat oven to 325 degrees F.  In a med-sized skillet melt butter.  Add diced veggies and cook until tender.
Add about a cup of chopped spinach.  Cook until spinach wilts. (I like for my veggies and spinach to burn just a little. That's just me.)  Make sure your diced veggies and spinach are mixed well. Stir in boiled shrimp and some grated parmesan cheese.  I don't measure this – just eye-ball it.   Remove from heat.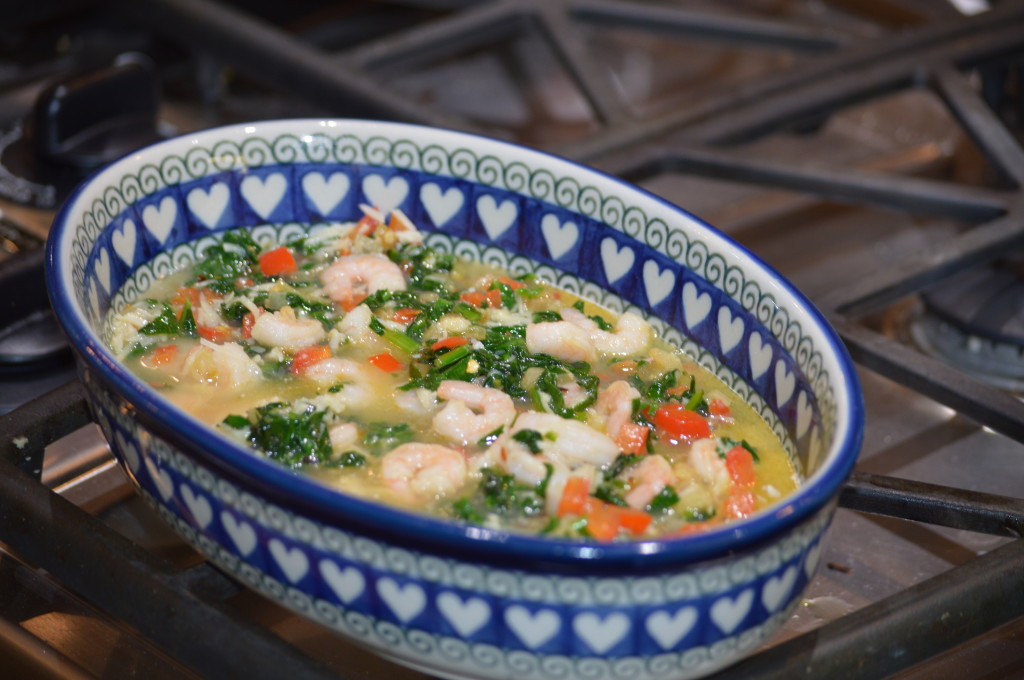 Transfer to a baking dish. Pour egg whites over the spinach-veggie-shrimp mixture until it "glues" it all together but does not complete cover spinach, veggies, and shrimp. Top with grated parmesan cheese and place in oven until the center is no longer runny and the edges pull away from the sides of your baking dish. The idea here is to slowly cook the eggs. Everything else has already cooked.  Enjoy!